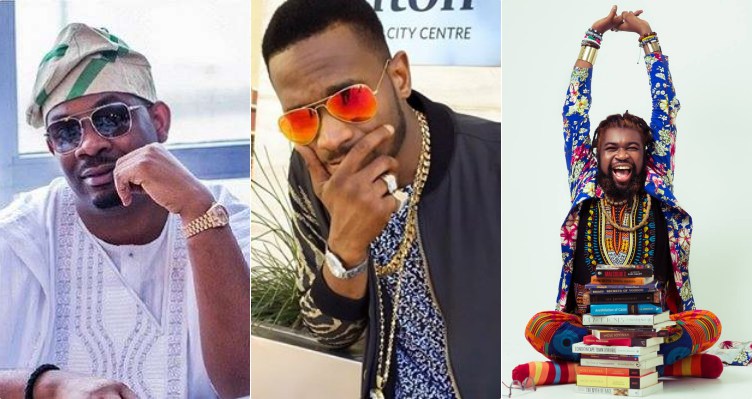 Here's a piece Onyeka Nwelue, a Writer, teacher and Filmmaker wrote on his Instagram Page. Read Below:
Dear Young Nigerians,
Garb yourself with some self-esteem, self-confidence and self-pride. We are all poor. Us and the celebrities. All the celebrities in Nigeria.
Linda Ikeji is not a celebrity. She is a business woman. So she is not one of those broke celebrities.


Every celebrity in Nigeria is broke. They are like me. They don't have the money they tell you they have. Many of them I have seen their bank statements. I don't care if they start avoiding me now. I know better. Stop feeling inadequate, young people. You see as I beg for money publicly, that is how these celebrities suffer and beg for money secretly.
When I was writing Hip-Hop is Only for Children, I spent time travelling with many of them and I know the truth. Let them shut up. Now HushPuppi and his bitches have dragged Ugo Mozie into their rubbish.
Don Jazzy is a tenant. He is broke. Forget everything.
D'Banj is hustling every day to feed.