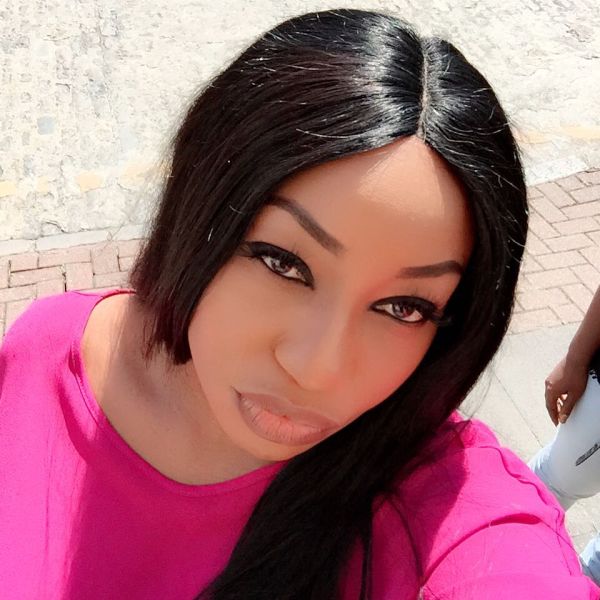 Nollywood household name, Rita Dominic's humility is something that stands out as the actress posses the modest or low view of one's importance.
To compensate the above description, Rita Dominic herself explains that she tries as much as possible to be herself regardless of the name Rita Dominic, or her being an actor, she's just an ordinary person anyways.
She said;
"Like fans screaming on the streets outside Nigeria even here, in Liberia, Sierra Leone...in some other parts. Just people crying and screaming when they meet you; it's amazing that people scream and cry when they meet you. Sometimes I ask myself what I'm doing right?! They scream and jump at me, different things."
Asked what the craziest or worst form of appreciation she has ever experienced in a chat with This Day, her response was shocking as much as it was to her.
"Some guy many years ago, I was trying to pass and I tapped him, just trying to say 'excuse me' and the next thing, he does a double take when he turned his back seeing it's me and grabs me and just plant a kiss up my lips and then he screams my name 'Rita Dominic!' I was in shock...'what was that?' Then my friend just took me away from there."
What could have happened should it be that her friend was not at the scene and had not pulled her away?
"It could have been either way bad or good.

I'm human, I wouldn't know, she responded laughing. "The thing is, first and foremost I'm quite a polite person. It takes me a while to be pushed. It's possible that I would have just ignored and smiled since it's a fan and it was a reflex action. He was just excited to see me. I could have ignored it I'm sure. I found it unexpected and was in shock. I wasn't angry. It just happened in a split of seconds and I was just out of that place. But when I think about it I actually laugh."
On her star power and being quite on top of her game and more so relevant in the industry, she attributes to herself being her biggest competition, and not anybody else. By that, she tries to reinvent herself in terms of her craft.
"What I do is I try to be better than I was last year, I try to be better than I was two years ago, I try to be better than I was at the start of my career in terms of my acting. I look at my work from way back and I say 'okay maybe these are the things I'm going to do.' I just constantly look for ways of immersing myself in a role. I feel like over the years when people have seen that this person has constantly been growing, automatically your relevance is there because people believe in your ability to bring a character to light. So because they believe in that your ability, they constantly want to work with you."