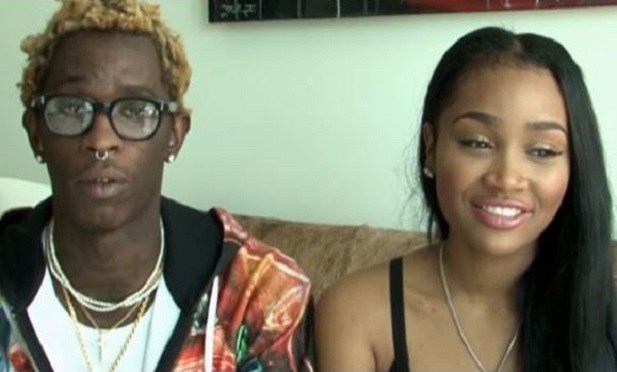 Some time this week, rapper, Young Thug's fiancee, Jerrika Karlae took to her Snapchat to expose him of cheating on her with her best friend by sharing their raunchy chats to prove her claims.
Jerrika who recently was gifted with a brand new Range Rover as her 24th birthday gift from him went through the rapper's secret phone where she discovered an explicit conversation between Thug and her best friend whose identity she kept away from the media.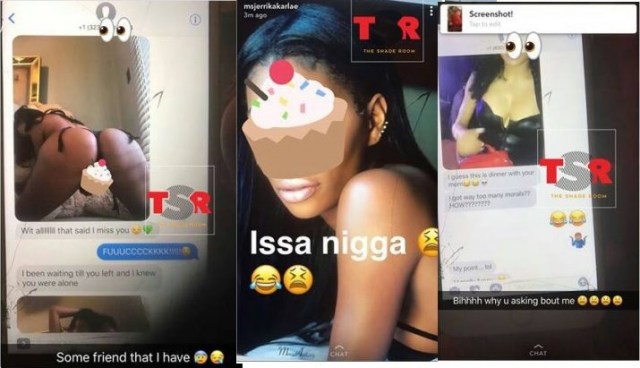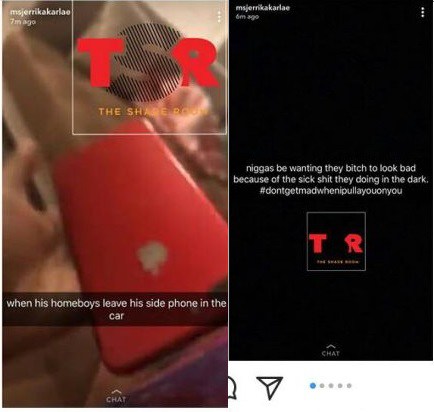 On Thursday, the Atlanta rapper uploaded a clip of him begging his former fiancee to give him a another chance and promises to not mess around anymore.
He says in the clip:
"Babe, give me a chance, I promise I won't mess up no more. Everybody tell her to give me one chance. Tell her to give me one more chance and I promise I won't mess up ever again. I promise. "It wasn't even my fault. Like, six n*ggas be using that phone, man. All that stuff, you tripping. You crazy."
Watch him below: https://www.instagram.com/p/BZ4wX43jomT/