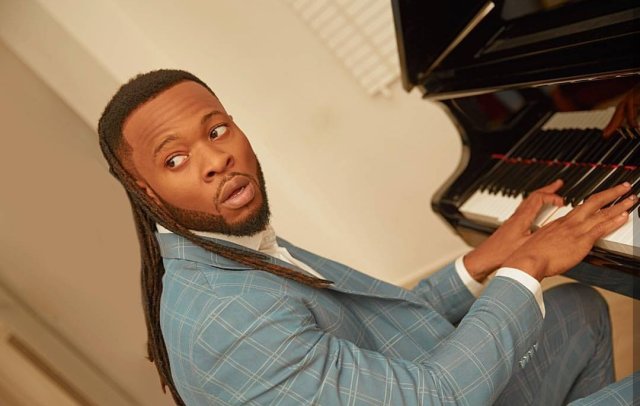 So, Folks are currently coming for Flavour N'abania on Social Media after the winner of the MBGN 2017 was announced.
Miss Kebbi, Ugochi Ihezue won the competition, and she was crowned the Most Beautiful Girl in Nigeria.
Now, Nigerians are currently coming for Singer, Flavour, and the reasons are so Obvious.. He has two Beauty Queens, Sandra Okagbue and Anna Banner as "Baby Mamas", among others he might have dated, that we don't know of..
So, folks are warning him not to go after the current Miss Nigeria, Ugochi Ihezue... They are currently coming for him on Twitter. Lol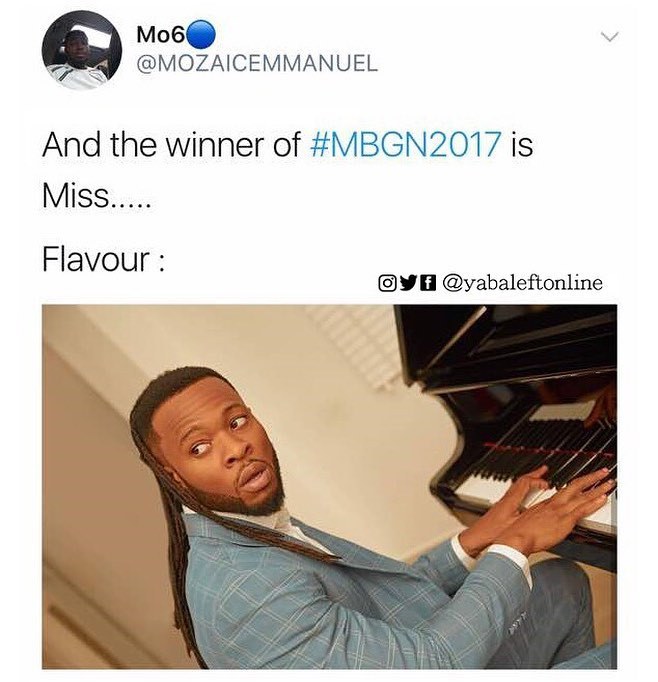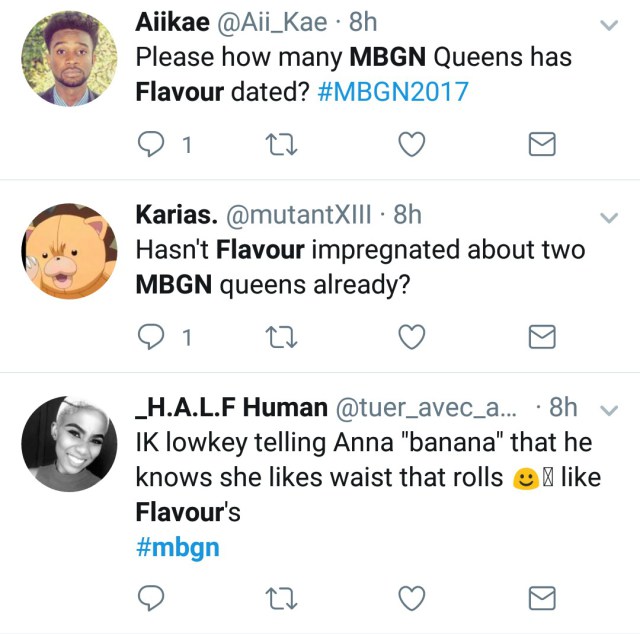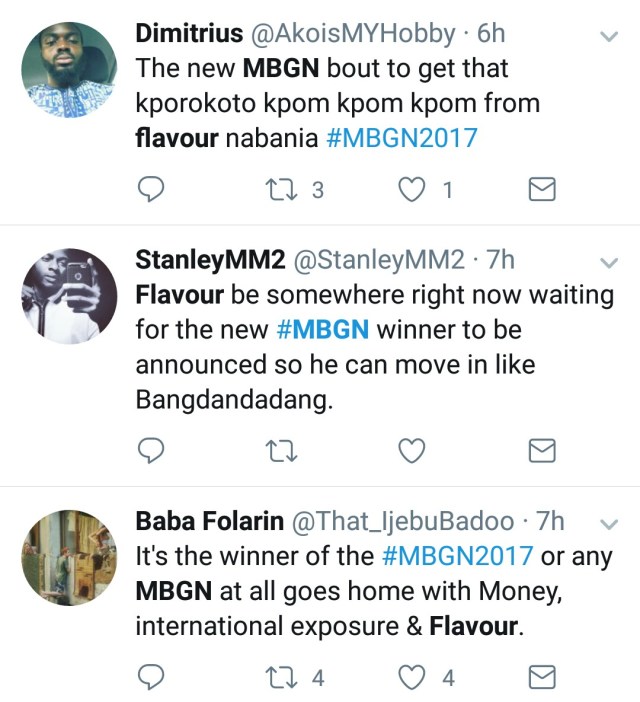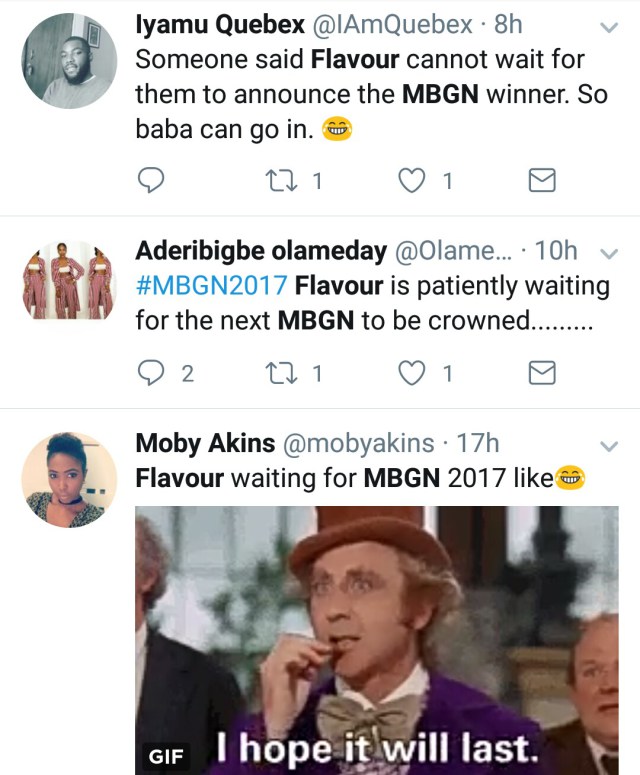 Meanwhile, Anna recently declared Flavour her First Love, and revealed that she is still in love with the singer. She also addressed claims that she got pregnant with the singer's child for fame.
"I couldn't have purposely got pregnant because I wanted to hook a star. I was already a star too. I wasn't looking for fame; I was even running away from fame. But I got pregnant for somebody I really loved. It wasn't planned. It was my mistake but I wouldn't call my child a mistake. I was careless. But I thank God it happened with a man who I loved and who didn't turn his back on me," she says.
According to Banner, Flavour is her first true love and she is somehow hopeful for a better future for them, even though he has long moved on.
"When you love someone, it is hard to fall out. You cannot fall in love today and fall out of love tomorrow. Love is strong. Before you tell somebody you love him, you have to be sure. Flavour was the first man I fell in love with. I still love him as the beautiful soul he has and as the father of my child. I don't know what the future holds but we are just taking things one step at a time."
She also sets the records straight about her pregnancy:
"Some people have got it twisted. It wasn't because of the video that I had a child for him. We didn't start dating because of the video either. It just happened and it happened," she says.
"I was demoralised. I was finished! I was frustrated! My parents were disgusted at my sight. It was my cross, so I had to carry it. I decided I was going to keep the baby even if I wasn't married. It turned out to be the best decision I have made."
Asked if she is jealous of Flavour's relationship with Sandra Okagbue, she replies,
"why should I be jealous? We are all humans but what will be will be. If you get jealous today, where will it lead you to? All I want is for my child to be happy."