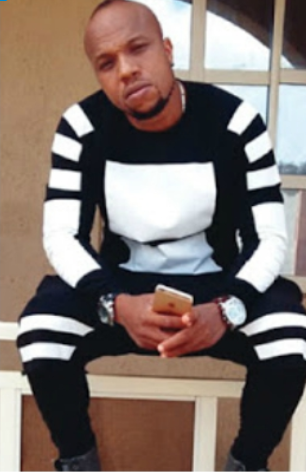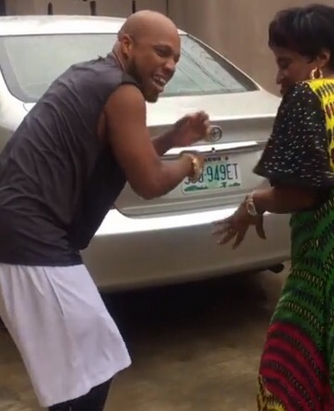 Actor and singer, Charles Okocha, aka Igwe 2pac has spoken out about his viral slogan #shoveitupyourass telling Sunday Scoop it's not boring! Lol, recall we made an exclusive post saying, the slogan is becoming boring? Lol, now the actor has replied to Sunday Scoop saying, he does not agree the slogan is becoming boring and in fact people beg him to post their videos on his IG. What he told Sunday Scoop;
"Putting 'Shove it up your a**e' on all my Instagram posts is a way of promoting the song even before it drops, and that's what people know me for. I don't agree that it is boring. If it is boring, people wouldn't be begging me to post their videos on my page with the hashtag. My fans love what I'm doing, so I cannot stop it. For the people who say that I'm desperate for attention; social media has been of such great help to this generation. People use it for different things but I decide to use it to promote my music and movie career. However, I've already been known before the advent of Instagram, so what attention am I seeking for? Whatever I do on my page is nobody's business, and if you don't like it, you don't have to visit the page."
He also waved aside claims that he decided to go into music because he wasn't making headway in his acting career. "My movie career is still very much on course; I only decided to do music to explore my other talents. I released my first song, Amo Shine, last year, but ever since I returned from the US, I've been busy, so I haven't had time to face my music.
However, I have a single that would be released in a matter of weeks. The reception to Amo Shine has been quite amazing and encouraging; that was what gave me the confidence to do other songs, considering that it was the first time I ever did music. It was even because of the song that I got invited to a lot of shows. I performed in about six cities across the United States because of this song," he said.