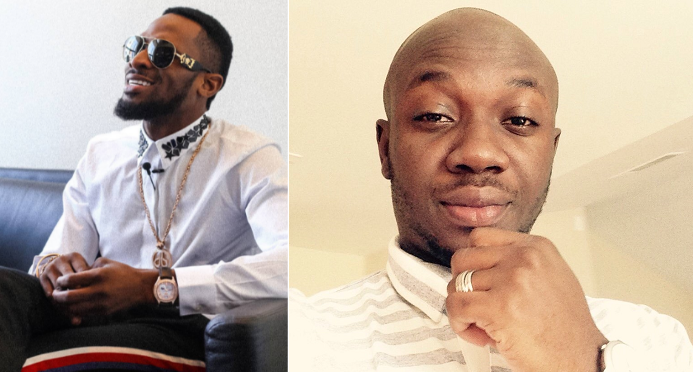 DBanj, who just recently welcomed a child with his wife, has put a troll in his place, after the latter advised him to quit music.
The troll, Identified as "Iamgreatking" said: "Sign an artist who's is ready to take over the world and be a godfather it will ay more because you have passed the level of going back to it is not really a good thing".
Then DBanj who apparently, is not on social media to play, replied by saying:

"You clearly have no idea what I am about. What @creamplatform and my movement are about, yet you feel the need to air an unsolicited opinion.
So keep quiet son. Educate yourself with facts before you stray to my page and exhibit your pile ineptitude. I am not as thirsty as you to impose my thoughts on others.
Maybe one day when you finally become that 'great king' you hope to be, I would pay for your counsel if it comes with wisdom and well sought knowledge. But till then my brother take several seats back and crawl into your whole. YOU ARE SAYING TRASH!!!"