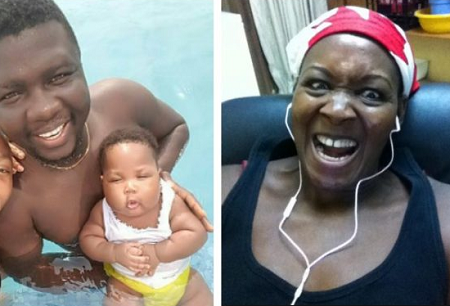 Biko please let me just keep quiet. I really don't understand the 'you are now free' slogan. A 53-year old to a baby only months old? I give up. Below is what controversial Kemi wrote on her instagram page, saying the baby is now free;
#Tiwagate is OVER!
Seyi you are now free to go in peace. May God bless Tiwa. She will read this one day. When I become 73yo, she will be 20yo on the internet. I will not taint her childhood with bickering and hate. I respect myself as a social critic. Nigerians do not understand that concept asking a Journalist to contact celebrities privately. It is not done. We use public figures to illustrate many things. Obesity leads to high blood pressure, Diabetes, heart disease and more. It will not be in your portion IJN.
God Bless you baby Tiwa Alatile. I made you famous and proud of you. #girlpower?