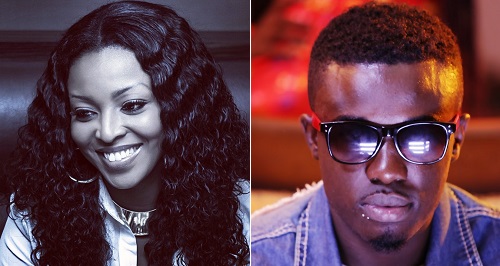 In a recent interview on "The Delay Show" with Deloris Frimpong Manso, Ghanaian actress of Nigerian descent, Yvonne Okoro has revealed without mincing words that Arab Money Gang CEO, Criss Kwaku Waddle do not qualify to warm her bed.
Although, earlier this year, after Criss released a song he titled, 'Letter to Yvonne Okoro', there was a ceaseless amorous relationship rumor about the duo.
The musician in series of interviews after the release of the controversial song confirmed he's seeing Yvonne Okoro especially in an interview he granted with YFM's Caroline Sampson.
However, and what seems as a contradiction to the claims of the musician, 32-year-old actress admitted that prior to the release of the song, they were never friends.
She said:
"We were never friends as at the time the song came out because he was not even on my whatsApp list. A friend of mine sent me the song to listen saying Criss confirms he's a die-hard fan of my movies. So he just composed the song to show appreciation. I was not in a relationship with Criss Waddle and we will never enter into amorous relationship".
"Criss Waddle is a human being not an animal. If he's the one to make me happy, what prevents me to go for him"? Yvonne Okoro quizzed.
Now, there you've it. So if you've ever believed in their relationship rumors as Criss Waddle earlier posited, Yvonne Okoro has come to your rescue.
Watch the Interview: