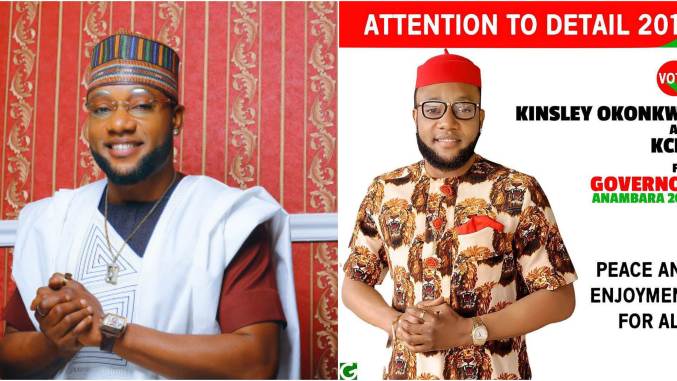 Singer, Kingsley Okonkwo popularly known as Kcee has said his decision to contest in the Anambra governorship election is not a joke.
Kcee had shared his campaign poster on Instagram, while informing fans of his decision to run for the office of governor.
In an interview with Hip TV, Kcee said;
"My campaign manager said I should not speak much about it and that's what I'm gonna stand on. I'm gonna be making official statement about it but trust me it's not a joke."
"I think the youth has to speak up and that's what I'm saying right now.
"And I think you have what it takes to do it and I have what it takes so if you believe in yourself, make it rain."

The singer had last week announced that the proceeds from his new album, "Attention to Detail" will be used to fund his campaign.