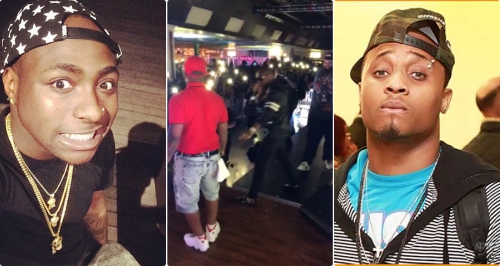 In a video that has gone viral, Nigerian pop star, Davido Adeleke, was seen 'snatching' the microphone from his cousin, Sina Rambo who was backing him up on stage!
On closer look, it seems he was changing his mic because it was faulty, but others are not having it. They claim he wasn't satisfied with the backup.
The incident according to CelebsLifestyle happened in Baltimore Maryland, US.