Speedy has finally given Princess Vitarah a condition, before he can accept to go on a social media rampage with her.
The US-Based self-acclaimed Music god has urged Vitarah to allow him have intercourse with her, including anal, before they can both go on a social media beef.
Speedy replied Vitarah with what you see thus;
"Ha! Lol. Beefing with you won't gain me anything but regret. I only get into things that will benefit me in one way or another. People will say am mean for attacking you. I prefer to beef men publicly that way no one will say am weak because his a man too. For me to say yes to pretend beef with you? I want se.x including ana.l se.x"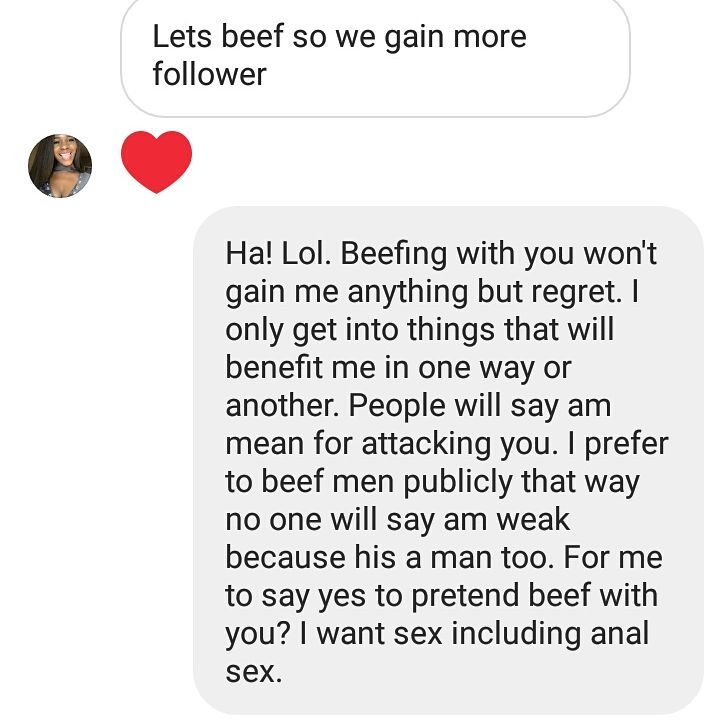 The he shared the above screenshot and captioned the photo:
Guys why did you unfollow @princessvitarah? Go follow her back she's cute. I don't want fatherhood responsibility yet. Highly busy chasing musical GREATNESS. I'm fucking girls in the butt so they can't trap me with a baby. #BangDadaDang!