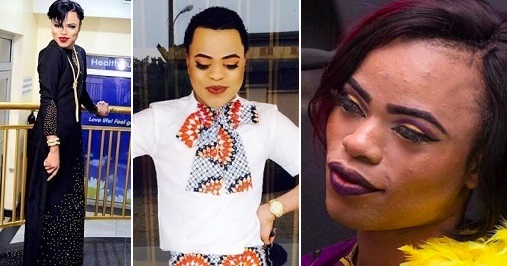 The Nigerian snapchat king/queen has reminded fans that he got over his past to own a house at Lekki, drive the latest Benz and Toyota cars and travels from one country to another.
He Bragged;

"...you all want to open your disgusting mouths to insult me. May God punish you all who say shit about me. I hustle so hard before becoming Bobrisky, so you all should leave me and mind your business,"
He added that he loves his bleached skin, pointing out that it earns him money, as an advertisement for his bleaching cream business.
"Hate me or love me, Bobrisky is known over 20 countries, if not worldwide. So, I will advice some of you to go find your own hustle and don't condemn others. Thanks. Love you all,"
Read the post below: