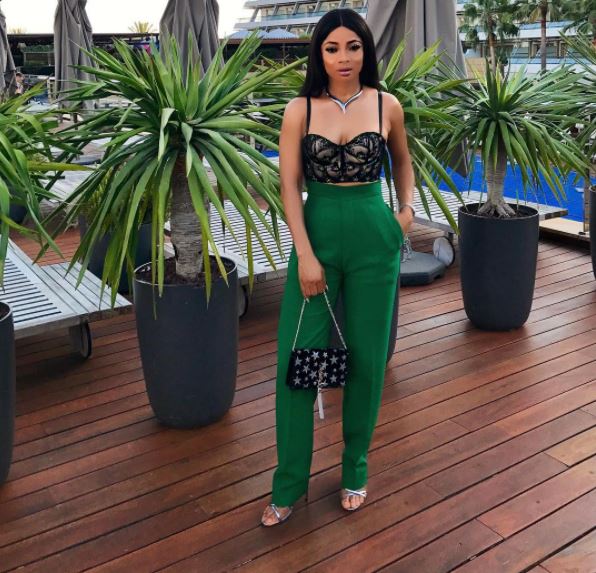 Popular On Air Personality, Toke Makinwa, has taken to her Instagram page to share a picture of herself and to declare herself Woman Crush Everyday, stating reasons why she has come to fall in love with her personality, confidence and outlook.
The Television Host who may have lost out the first time, is not taking chances in love matters anymore.
According to her, she doesn't share her man or her friends, and added that she is a goal getter and a praying girl.

She wrote:

WCE has to be this baby girl for life... Miss TM, child of the most high crazy (yes I know I'm hella crazy), loyal(she's a Scorpio), ride with you till the wheels come off type of chick. She's got spunk, she's got soul, she's a fighter, a one in a life time kind of girl. She loves herself (I've got pictures of me everywhere in my home), Laughs without decorum (I'm very ra ra ra; don't ask me what that means) she's extremely jealous (yes I don't like to share my friends or my man I'll cut a b**ch), she's a light you can't put out, a city set on a hill a goal getter, the type of chick you go to war with and not against cos she's a praying kind of girl and God loves her plenty ( don't let the lanchesssss fool you). It's not Thursday yet but take me back to Ibiza