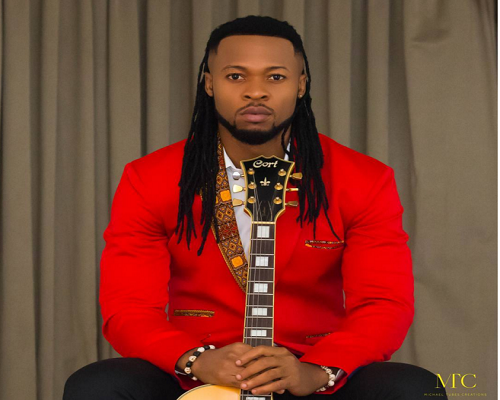 If reports coming from the management of
Flavour's 2nite Entertainment outfit is anything to go by, then the Bullet Ambassador will be dropping his 5th studio album this month.
According to several Instagram posts by his
promoter, Mr James Chinedu Atuma, the 33-
year-old highlife singer will be coming out
with his 5th studio album this June.
Although he did not reveal the title, track list or artistes featured, Chinedu Okoli aka Flavour have shared a few studio photos on his Instagram wall and it might be safe to say this is an indication of what's to come.
It will not be surpirising if he makes no
announcement or rave in view of the forth
coming album, judging by the fact that he
kept works of his 4th album, Thankful, hush
hush until he suddenly released it.