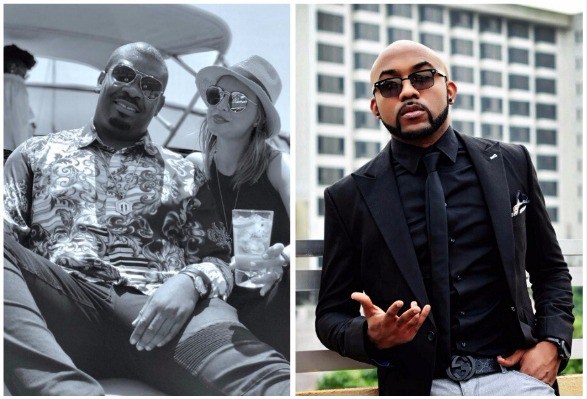 Mavin boss, Don Jazzy's been on a mission sort of, ever since Banky W and Adesua Etomi revealed their engagement coupled with D'banj recently becoming a father.
Banky and D'banj were (and still are) the MCMs of many women out there but both are off the market.
So you can imagine how fans have been on Don Jazzy's case to be like his pals and at least get a woman.
And the ace producer has been busy with his plot to leave bachelorhood; first shooting his shot at Linda Ikeji and now, getting with Mo Abudu, no, not to date her, but rather to get cast 'in the next movie'.
Mo Abudu is a producer of The Wedding Party and is currently working on the sequel; which makes for a smart move for Don Jazzy since it worked for Banky.
Recall that Don Jazzy had hinted that he may be starring in The Wedding Party 2, with the hope that he would meet his wife on set of the movie.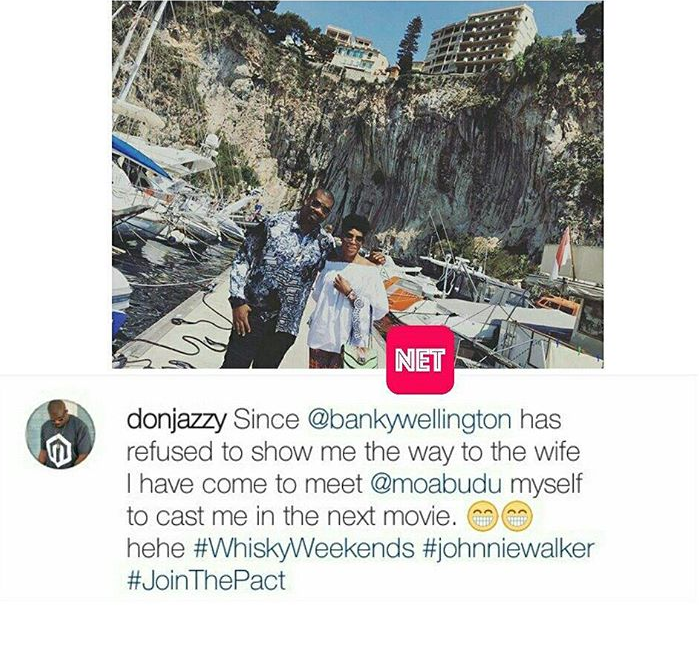 Banky was gracious enough to reply Don Jazzy in the comment section of the post, handing a few good tips to get hooked.
'You gotta find her before the movie and start [the] work,' Banky started. 'Then pray to God make them cast both of you , so she can be stuck with you for 3 weeks with nowhere to run to. Dont say I never did nothing for you,' he concluded.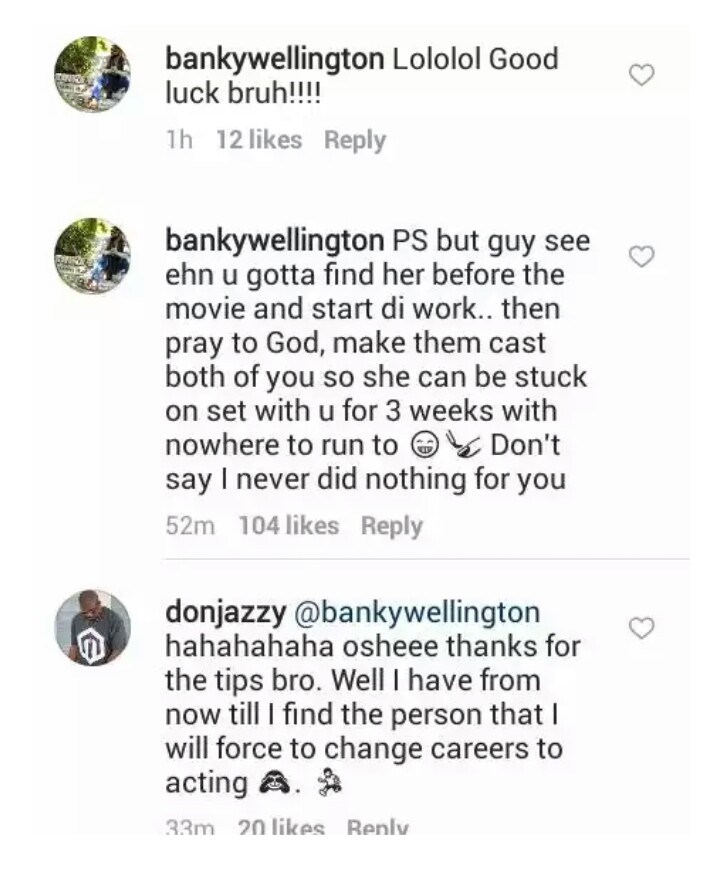 If this doesn't get Don Jazzy hooked before 2017 runs out, we honestly don't know what will. But, good luck Don Jazzy.