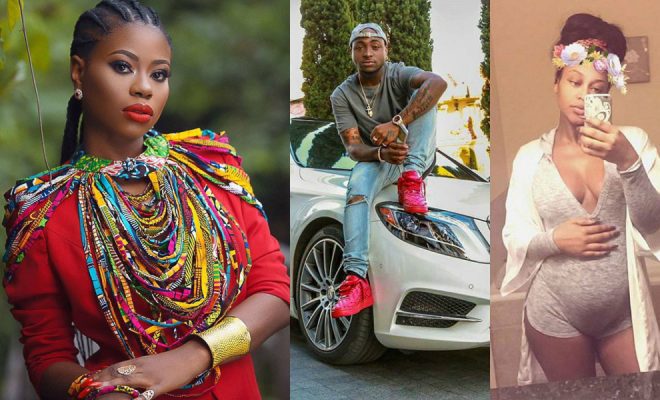 Popular Nigerian singer, Davido may have thrown the mothers of his daughters into a war and it is all thanks to the new chick who crept her way up into the singer's arms yesterday.
Recall that Davido attended an event in Ghana yesterday after which he went home with a mystery woman. Shortly after, the duo were spotted, making out on live cam. In case you missed it, you can read it HERE.
While many people pondered who the new woman is, the singer's latest babymama Amanda, took to her SnapChat to shoot a diss folks agreed is targeted at the father of his child.
"Got a good girl. But hoes is his choice," the Atlanta-based mum said.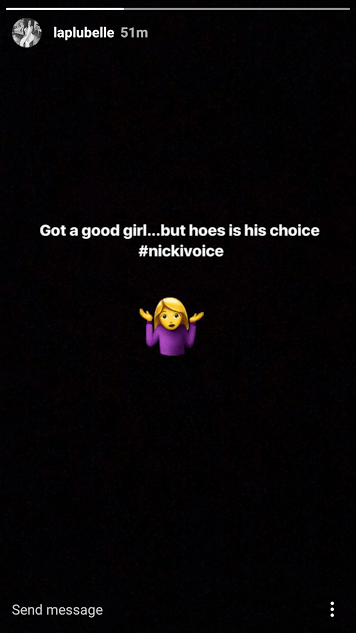 Not long after, Sophie Momodu made her own shots which fans believe is targeted at Amanda.
"First of all! I know this international toss aint tryna ..never mind. You don't wanna fuck with me," Sophie Momodu said. "She throwing shade. I don't play fetch with bitches. Besides, one more post and I'll drag you to the ends of the earth," she finished.
See her posts: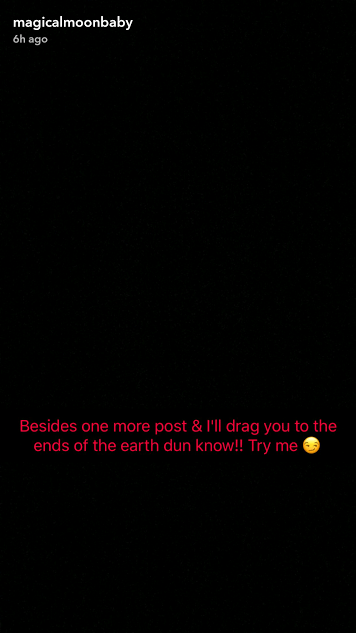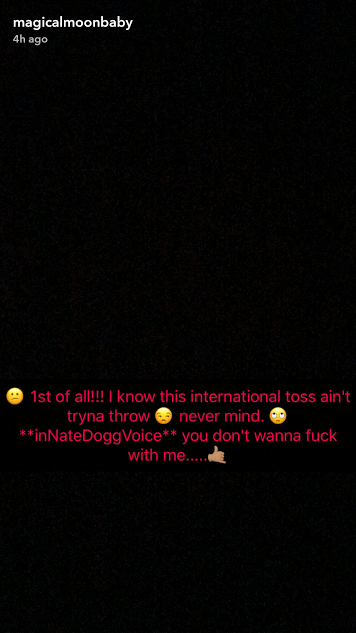 The two women are yet to name names, but we can't wait to see how this all pans out!