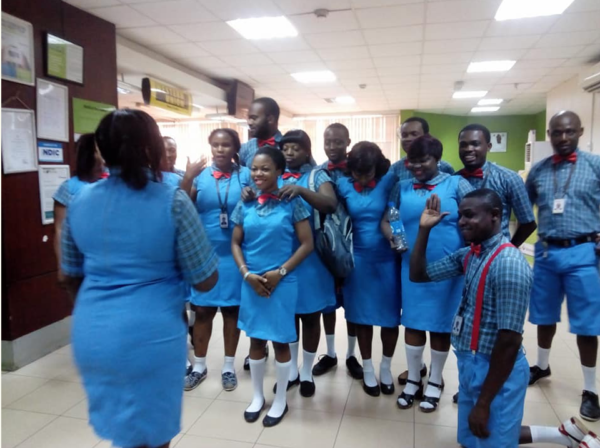 In commemoration of the Children's day coming up tomorrow, Diamond Bank staff surprised many with their choice outfit today.
The staff were dressed in different school uniforms in solidarity with children who will be celebrating worldwide.
They went to the extent of kneeling, lining up on a make shift assembly to carry out a convincing show.
Well, we would say the ladies did a better job of pulling off the teenage looks than the guys.
See more photos below: