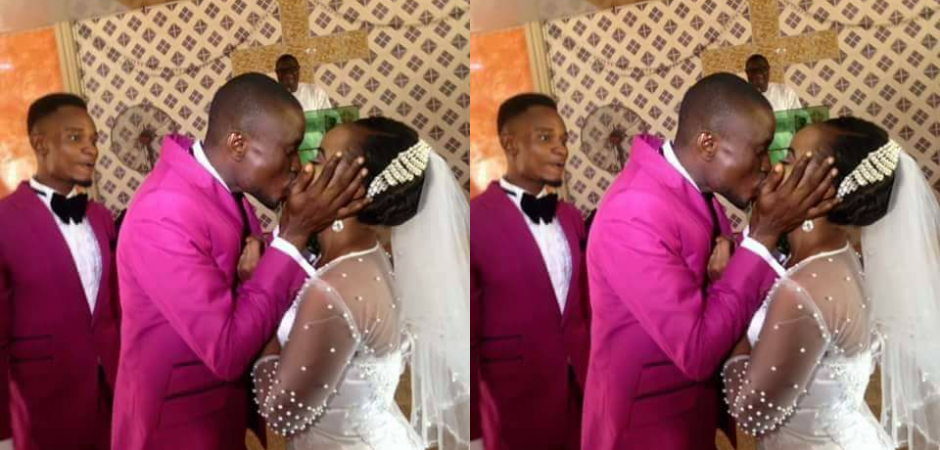 A couple is currently trending on social media after their 'You may kissed the bride' photo surfaced on the net.
The groom wore a pink suit... and then grabbed his wife by the face... The look on the best man face as he got fascinated by the kiss amazed some people.
Congratulations to the latest couple in town.