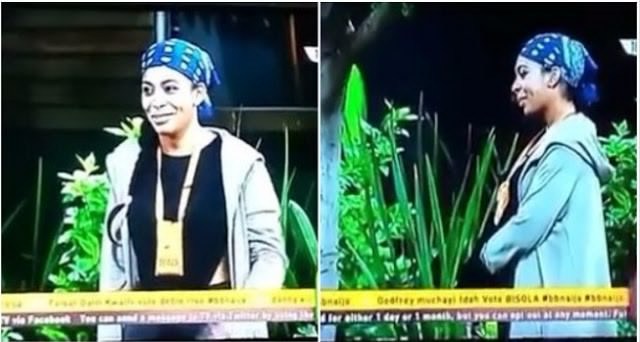 Tboss has got to be the QUEEN of controversy.
The finalist at the Big Brother show was put on the spot after she failed to recite the National Anthem.
This came after Debbie-Rise challenged her after a truth and dare game.
Nigerians have taken to social media to react for her failure, calling her a fake Nigerian.
Some said that she wants to 'chop' Nigerians money without being a typical Nigerian.
See the video and Nigerians reaction below: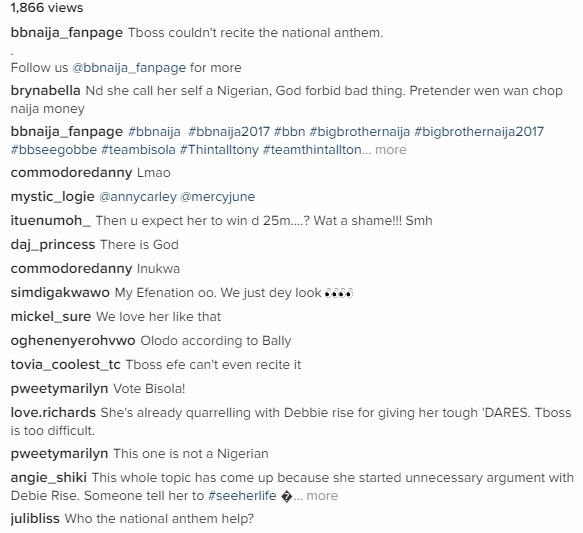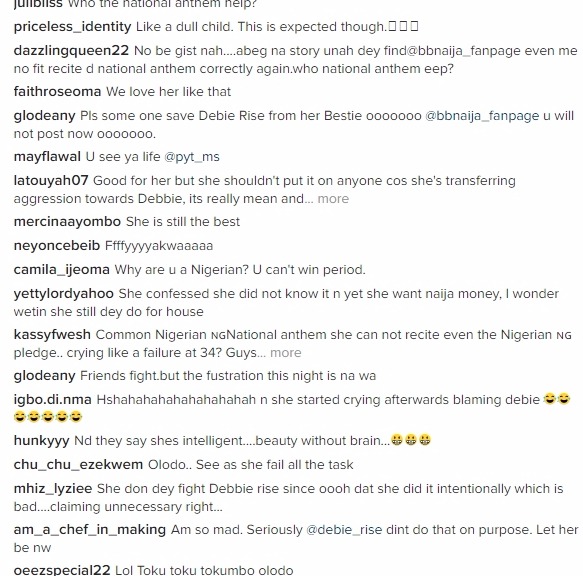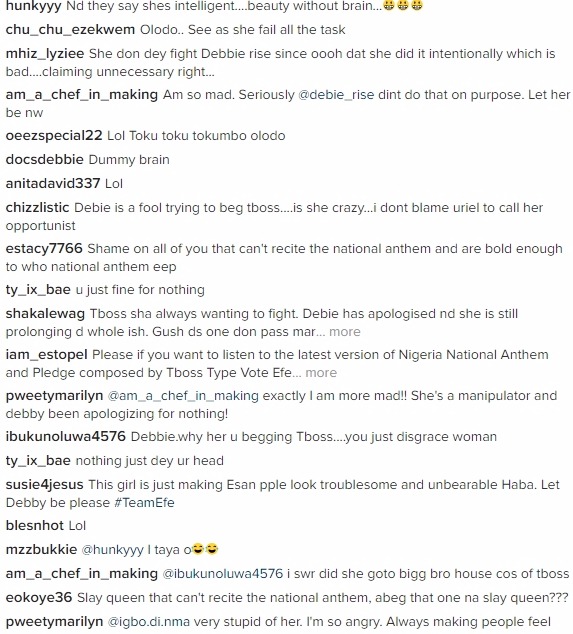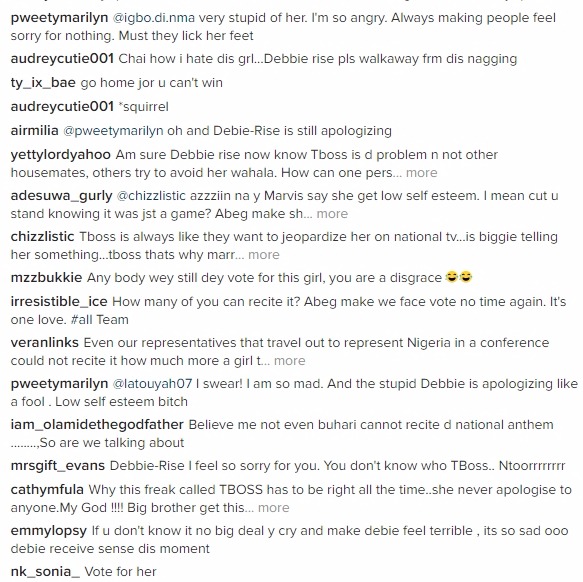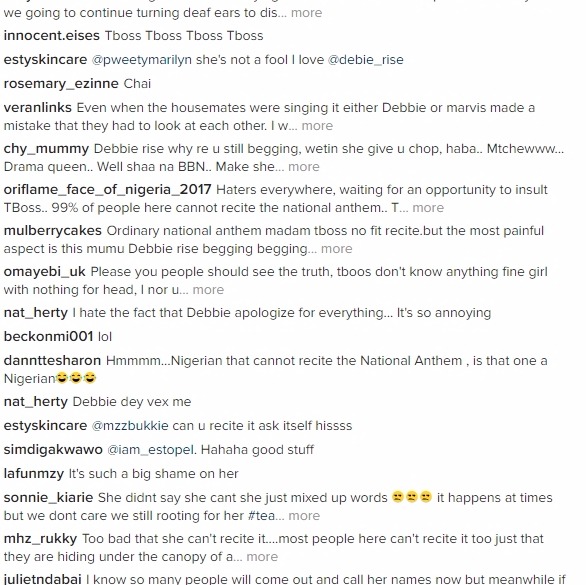 Watch the video below...
[embed tweet=video https://twitter.com/netnaija/status/849873887022206976[/embed]