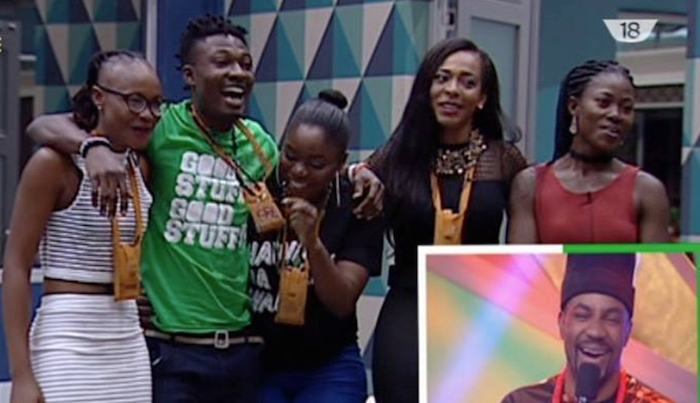 Dear Nigerians and the whole of Africa, listen up. Big Brother Nigeria is a big time fraud. The producers, management, team and everyone involved in the backend are certified frauds and yes, they want TBoss to win!
This has happened for so long a time and being one week left, it's best we all open our eyes to see what these guys are doing at the backend! They harnessed 11 million votes, 11 million votes for tonight's eviction show.
Did you all see the voting stats for today's eviction show? TBoss led the poll with 26.49% TBoss for crying out loud! The same TBoss that had a far lesser percentage a week before. How, how did she magically gain the love of Nigerians, South Africans, Ghanaians and the rest of Africa overnight?

After they tried making TBoss not to be in the chopping board for eviction by (introducing a slimey-like nomination strategy, which was to ensure that the housemate with the highest votes by other housemates will be excluded from the eviction. They obviously did this because they projected that TBoss will have the most votes) and tonight, they most likely manipulated votes, making TBoss lead in the polls so no one will question her eventual win on the last day.
This is their strategy
TBoss leading in tonight's eviction show, makes we (the viewers automatically feel that the star prize is amongst She, Efe and Bisola).Then the masterplan is, being that Efe and Bisola are close, their fans will split votes between themselves. Then the other votes will be shared between Marvis and Debie Rise. My projection is,
TBoss wins with 29%

Bisola gets 25%

Efe gets 24%

Debie-Rise gets 12%

Marvis comes out with 10%
Saying I am shocked with the voting stats of today, is saying the least to be honest but then again, this is on an "alleged basis".
I hope and pray the best man/woman actually wins this.