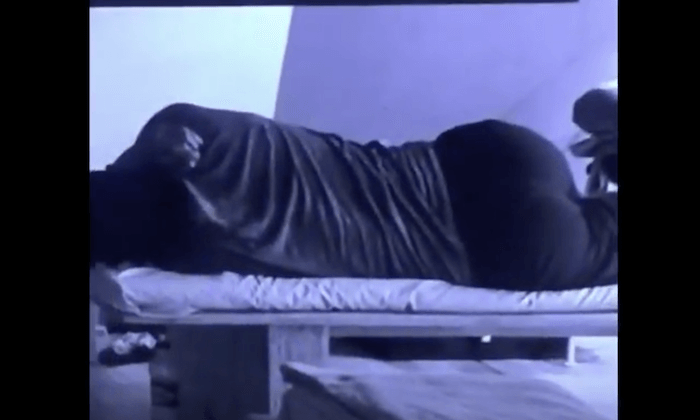 Last night on the Big Brother Naija reality show, housemate Bisola who is usually all stuck up on married TTT was seen making out with Balley (who happens to be TTT's closest friend in the show). It seems like, her love for Balley is growing, I mean, since they were both stuck in a shelter after the fake eviction, the two have become closer to themselves.
Who knows what transpired there, just maybe they hit it big! Anyway, Social Media users have come out, pouring their rage and displeasure at Bisola, saying that, she is acting too loose and horny. moving from one man to another at the slightest chance.
In the video, you'd see that, she was the one who made the first step, coming close to Balley and igniting the passion.