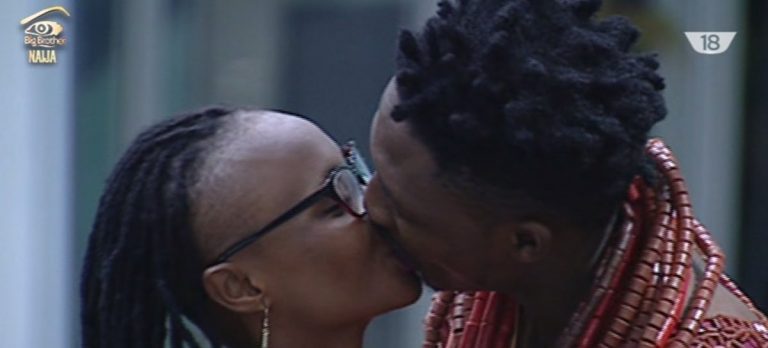 Efe and Marvis: The Bride and Groom sealed their traditional wedding engagement with a kiss, after the Bride's family accepted the N24 bride price. The highly anticipated Big Brother Naija wedding between housemates Efe and Marvis kicked off with the traditional engagement of the bride and groom. The ceremony was well organised and amazing to watch as all the housemates played their roles well.
ThinTallTony and Bisola were the bride's parent, Debie-Rise was there to provide the music whenever it was needed while Bassey was the Master of Ceremony.
It was really fun to watch the engagement ceremony especially when it was time to choose the bride because there was a blindfolded twist.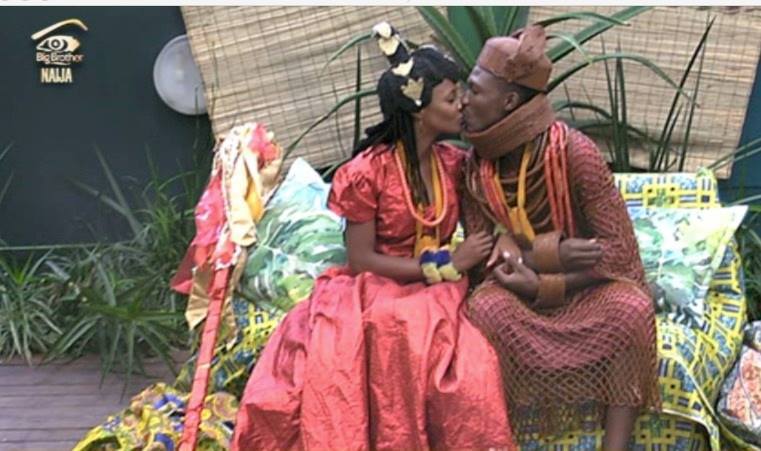 Actually the Father in Law 'ThinTallTony' killed his role and majority of the viewers have been praising him on social media.
The couple looked happy as they made it a point to dance together after the engagement had been finished.
The highlight of the ceremony was when the Bride Marvis and Groom Efe sealed their traditional engagement with a kiss.
And during Efe and Marvis's joint diary session shortly after traditional engagement, Efe amused Biggie when he said: Based on logistics, we are ready for the wedding reception.
Both the Bride Marvis and Groom Efe were enthusiastic about the upcoming wedding reception.

Watch video on next page,