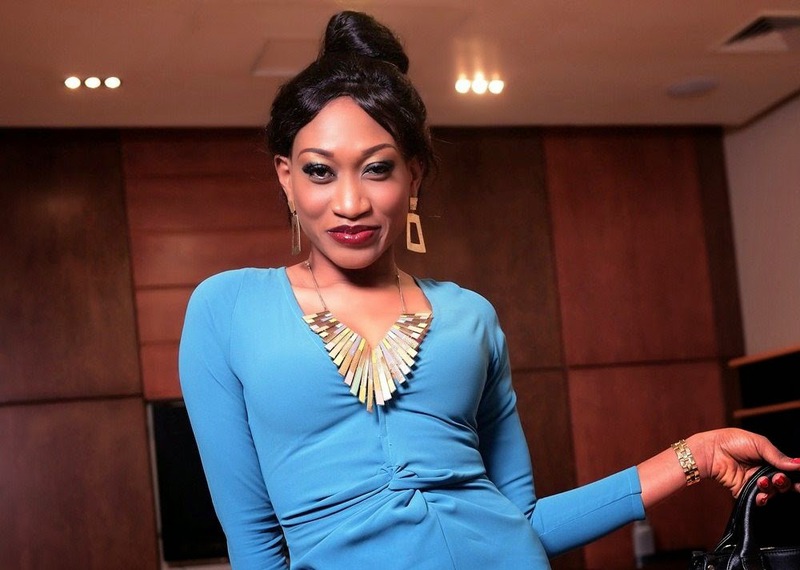 Wonders shall never end!
Nollywood actress, Oge Okoye has been harassed on social media for 'stealing' two pet dogs belonging to American TV star, Kenya Moore.
The happy actress had shared the pretty pets - she already named Rob and Rosy - on her Instagram with the caption: 'Yiipeeee!!! My new babies just arrived.'
The post has now been deleted but the screenshot has travelled across world.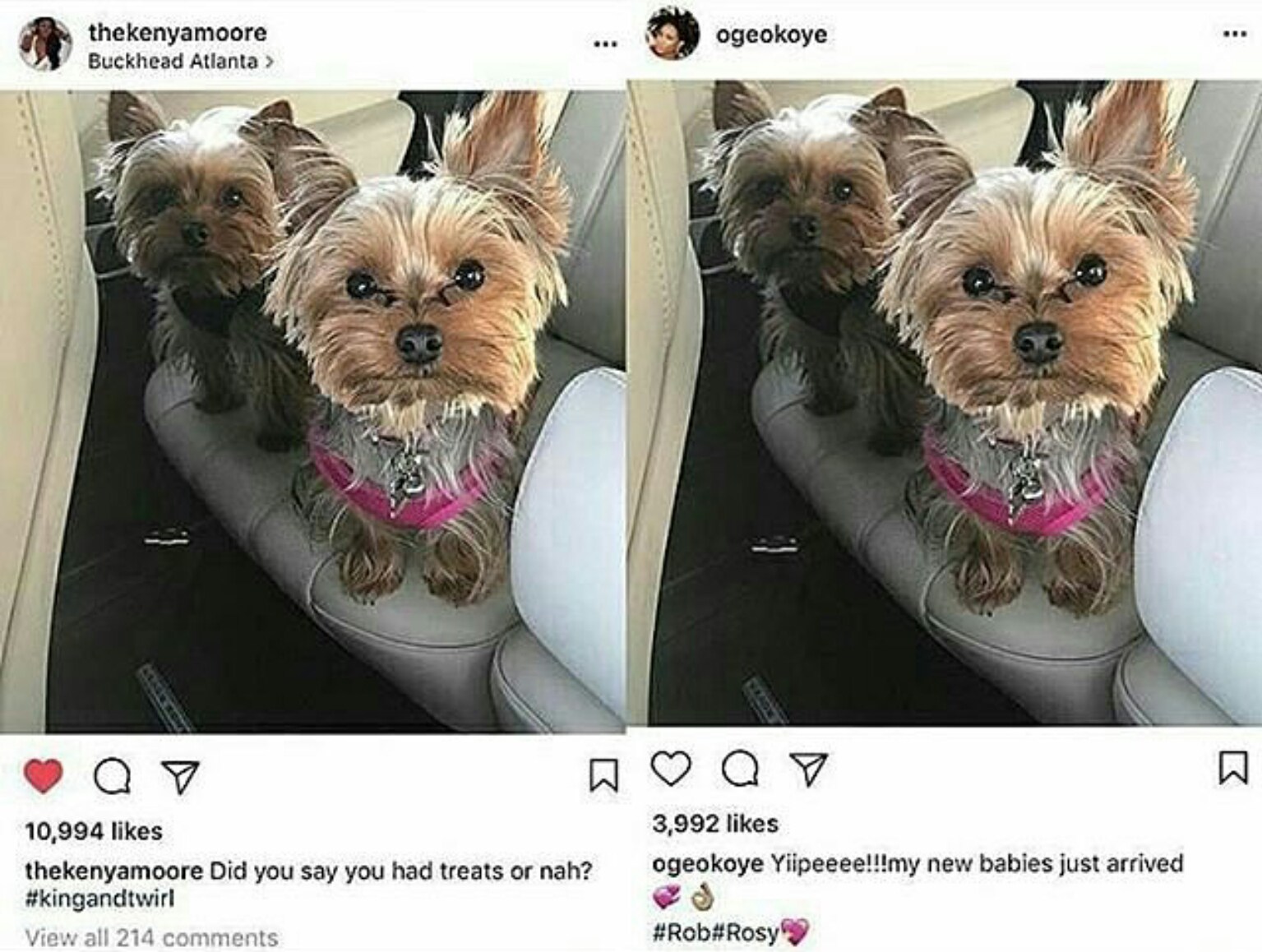 Kenya Moore's fan page - @KenyaMooreDaily - later called out the Blood Sister actress, who they branded 'Some lady in Africa'.
Their statement reads:

'Some lady in Africa took a screen shot of King and Twirl (as called by Kenya) from Kenya's page and she's claiming them as hers.'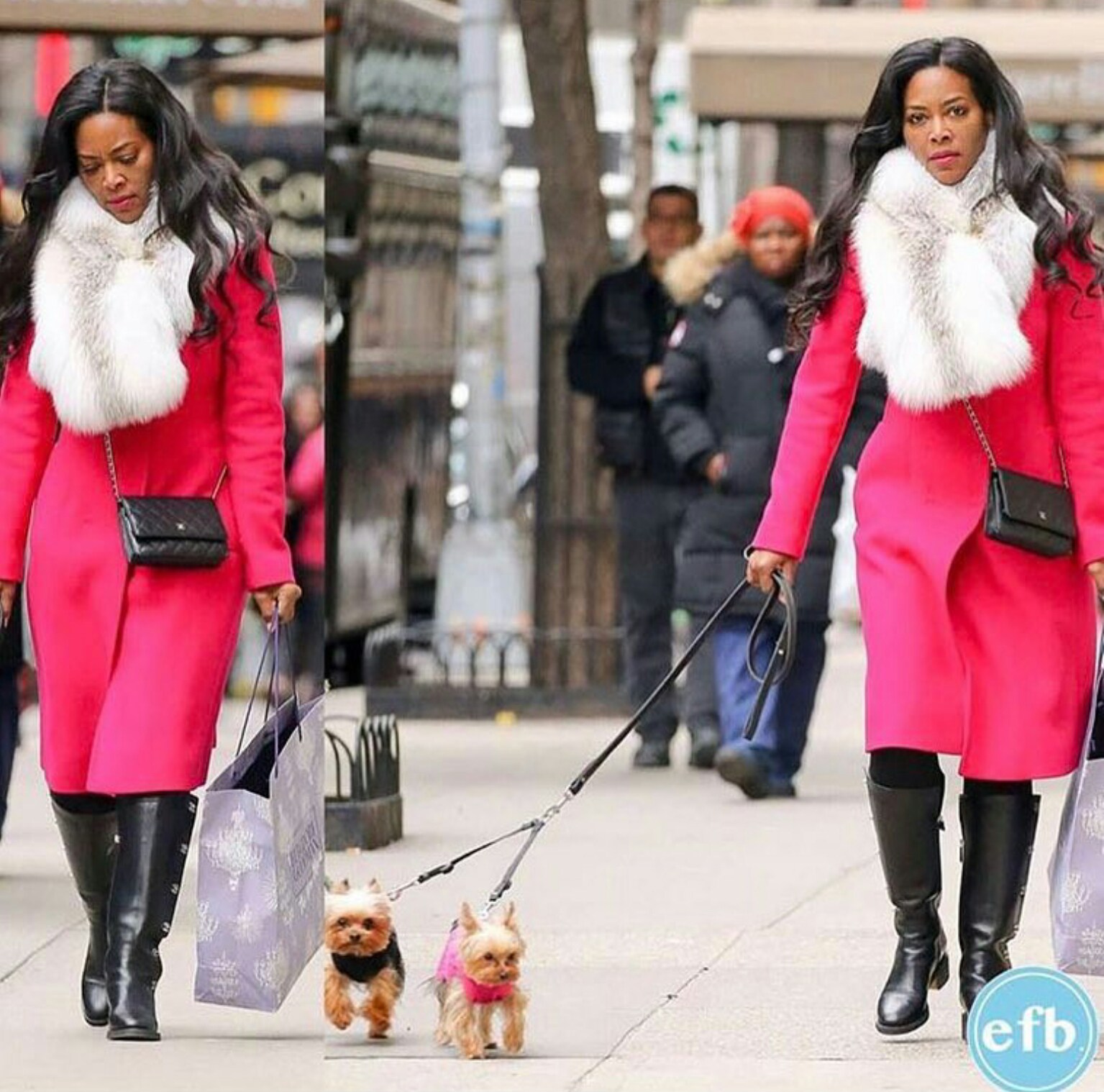 Kenya Moore spotted out in New York on January 7 walking with her 'babies' in the cold.
The viral photograph of Kenya's pets was shared on her page on January 19, 2017.
Ex-beauty queen and reality television star Kenya Moore was once rumoured to be singer D'banj's girlfriend.