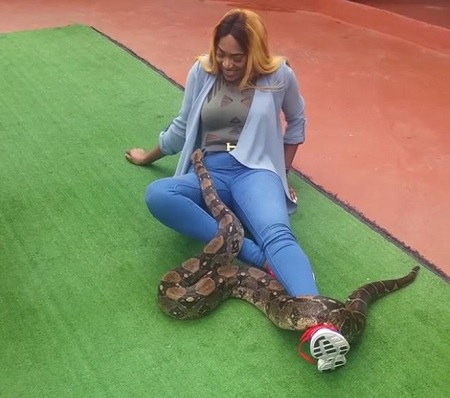 Rukky Sanda is a popular Nigerian actress who has warmed her way into many people's hearts.

The young woman who is also a film producer and director has starred in many movies is acclaimed to be one of the most talented women in the industry.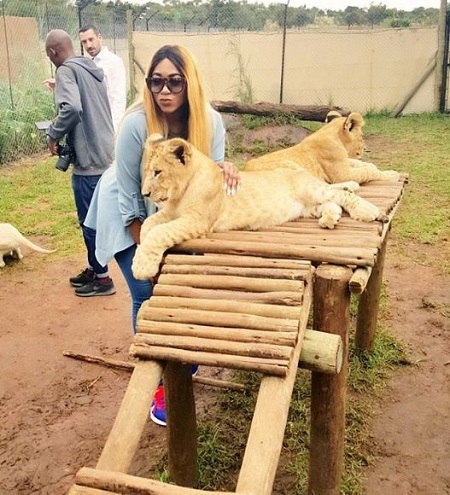 The Nollywood diva went on a tour in South Africa on Friday and took to social media minutes ago to share videos of what she did there.

In the videos, Rukky can be seen as she boldly let a python move around her body. She also struck a pose with the snake on her neck.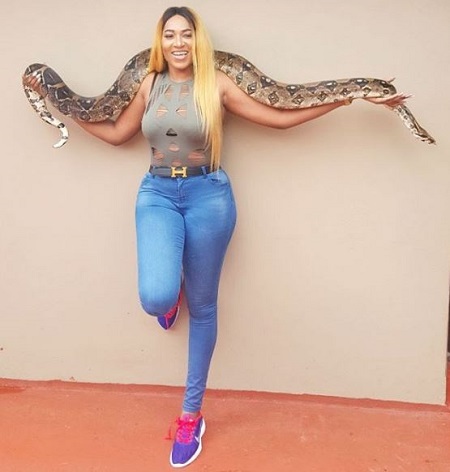 The actress was also seen playing with lions.

Watch the videos below:
Below is another video showing her with lions: