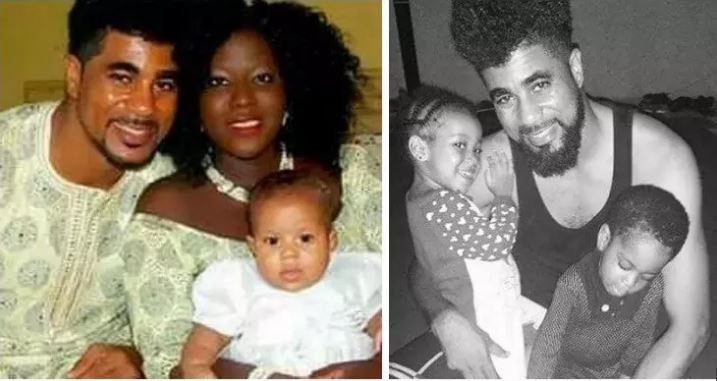 Thing Tall Tony also referred to as TTT has been in a casual relationship with Bisola Aiyeola in the highly criticized Big Brother Naija show as they compete for the N25 million prize money.

Both parties like other housemates have been engaged in series of discreet and open romance sessions. Bisola went a bit overboard lately when she administered a 'mouth action' to TTT who is married with two kids.

TTT has intelligently hid his marital status from an ignorant Bisola who has a 7 year old daughter from a broken marriage. The romance seems to be taking a negative toll on TTT's marriage as his wife has allegedly moved out of their matrimonial home, according to TheInfoNG.

A source who pleaded anonymity and claims to be very close to TTT's family has come out, saying TTT's wife and kids have left their matrimonial home. This comes after TTT's 28 days in the big brother show.

Rumours have it that TTT's wife has been depressed with the antics of her man at the reality show watched by over 4 million Africans but his mother put up a public show on social media to tone down the pressure.

The source claimed that friends, family members and neighbours have been making TTT's wife a laughing stock in recent times with despicable insults being heaped on her husband thereby making life unbearable for her.

The source also claims that, her family is totally saddened by TTT's behaviour in the house and this might have added to the wife's recent action.

Just last night, TTT asked Big Brother not to make any of his family members call him in the house, as being called by loved ones after a month stay, is a tradition in the show.

There are wild guesses that this heightened her decision as well. Meanwhile, the TTT-Bisola romance has progressed with the former denying his marital status.