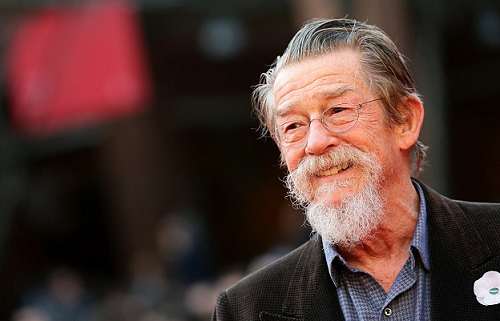 Sir John Hurt, the two-time Oscar nominated star of the Elephant Man, has died at the age of 77, his agent confirmed this morning.
Tributes poured in from the world of showbiz with the director Mel Brooks hailing him as a 'truly magnificent talent'.
Hurt first rose to fame in A Man For All Seasons in 1966 and later clinched a BAFTA for best supporting actor, along with an Oscar nomination, for playing a drug addict in Midnight Express.
Hurt picked up yet another BAFTA just two years later in 1980 - this time as a leading actor in David Lynch's Elephant Man.
He also received his second Oscar nomination for the performance, which many extolled as Hurt's best.
The actor also enjoyed immense commercial success, playing Kane in the 1979 blockbuster Alien. The iconic scene in which an alien bursts from his chest won the actor a place in film history.
He later reprised the role in Mel Brooks' parody Spaceballs, and fans went on to compile clips of Hurt's famous last scenes, since the actor gained a reputation for taking on characters who meet their tragic ends.