Yesterday on Instagram, Soulja Boy continued his beef with Chris Brown by posting these two images below.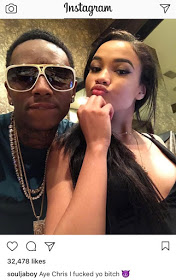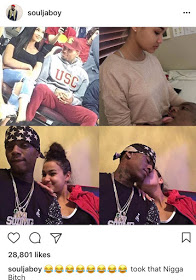 Lady in the picture is Cydney Christine, she was last year rumoured to be dating Chris Brown after his messy split from Karrueche Tran.
For some odd reason, Soulja Boy felt it was cool telling the world he slept with her to get back at Chris and totally disrespected Cydney by calling her a b**ch twice in the photos.
Cydney Christine later responded and said she hasn't talked to either Chris Brown and Soulja Boy in months, she would love to be left alone and also added that "Being called a 'bitch' publicly for no reason is uncalled for."
Read her full statement below: