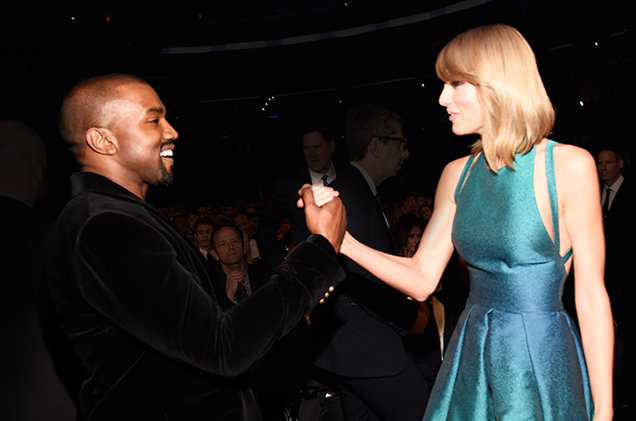 Taylor Swift has called in lawyers after a private phone conversation with Kanye West was leaked by the rapper's wife Kim Kardashian.
Kim claims the video footage, which emerged over the weekend, showed the squeaky-clean pop star approve controversial lyrics to Kanye's song Famous.
However, Taylor, 26, remains adamant she never heard the full track before its release in February and did not realise she would be referred to as "that bitch".
She said in a statement yesterday: "You cannot approve a song that you haven't heard.
"Being falsely painted as a liar when I was never given the full story or played any part of the song is character assassination."
Under Californian law, it is illegal to record a phone call without both parties' consent. If found to have broken the law, the rapper could face up to three years in prison, as well as fines and civil damages.
However, Taylor was left furious when the song was released.
Her representative said at the time: "Kanye did not call for approval but to ask Taylor to release his single Famous on her Twitter account.
"She declined and cautioned him about releasing a song with such a strong misogynistic message. Taylor was never made aware of the actual lyric, 'I made that bitch famous'."