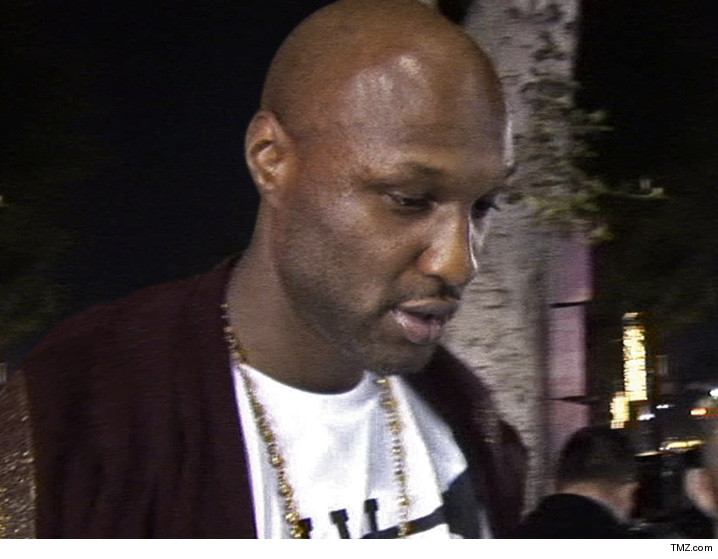 Lamar Odom was ordered off a Delta flight twice on Monday night after he vomited all over himself following a night of drinking.
TMZ reports that the former basketball star was in the Delta Lounge at Los Angeles International Airport 'pounding down beers and whiskey' before boarding a red eye to New York City, and ran into some trouble soon after he got on the aircraft.
Two passengers on the flight say that just before the plane was set to leave the gate Odom bolted out of his seat and ran towards the front of the cabin where he vomited in the galley. He then walked into the bathroom and began to get sick again according to the passengers, who said that he kept the door open and then returned to his seat covered in vomit.
At that point the crew calmly escorted him off the plane and put his belongings in a bag. Odom returned just a short time later however according to the passengers, and began to vomit again. This time, Odom allegedly balanced himself on the heads of other passengers as he rushed towards the bathroom. He was again removed and this time did not return to the plane.
The plane eventually took and landed in New York City at 7:44am, 44 minutes behind schedule.