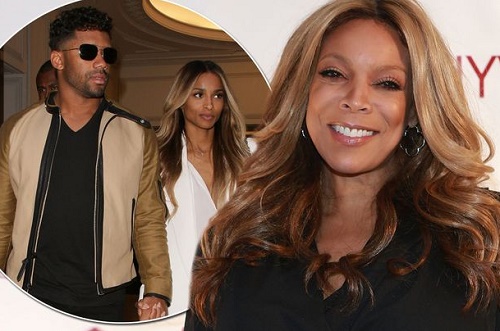 Wendy Williams has blasted newlyweds Ciara and Russell Wilson for being so public about their s3x life. Following their wedding, the pair both took to social media to let their followers know they'd finally had s3x.
In the clip, Ciara says: "So, baby, you know what we're doing tonight."
To which Russell responded: "From what we did last night, I'm gonna do it multiple times."
And speaking about the video on her show yesterday, Wendy said it was too much.
"They made no secret that they were going to wait until their wedding night to do the good deed and let's just say they made it known that it happened," Wendy's guest, a reporter for Entertainment Tonight, explained to the audience. A lot of people are now saying they're sharing too much. Do we need to know?"
"Yes!" Wendy yelled back. "You're a cute couple but stop talking like cornholio. She continued: "It's just too much. It's really corny, it's really corny. But we're happy for them. Just keep your business to yourself."