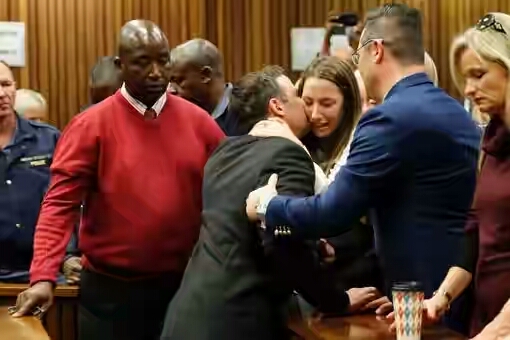 Olympic and Paralympic icon has been jailed for six years for the murder of girlfriend Reeva Steenkamp this morning.
It is understood that the state is open to appealing the six-year sentence.
Pistorius' legal team have said this morning that they will not appeal.
The African National Congress Women's League have slammed the six-year sentence in a highly-charged statement.
They say it is an "insult to women" and is "not enough".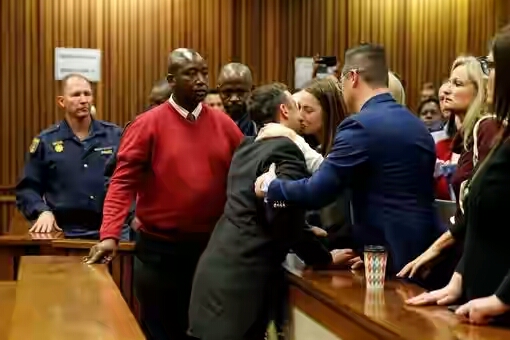 After sentencing, he is seen kissing his sister and hugging loved ones. He was then taken to the cells. He has now arrived at Kgosi Mampuru correctional facility.
It is said he will serve at least half of his sentence before being eligible for parole.