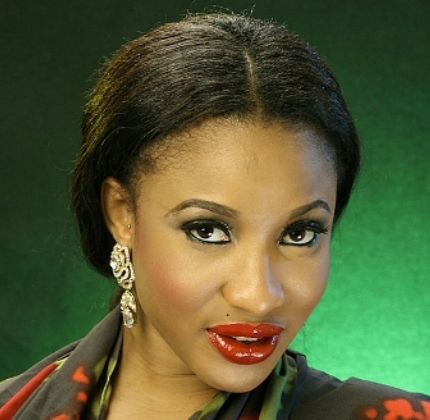 It?s here once again. The award ceremonies have started rolling in, and Best Of Nollywood Awards (BON) have announced their nominees for this years awards.
Funke Akindele, Tonto Dikeh & Ini Edo are all nominated for the Actress of the year award and will duke it out for the award. Former BBA winner, Uti Nwachukwu was nominated for Actor of the year award, along with Van Vicker, Wale Ojo & Joseph Benjamin.
The full nominees list below.
BEST ACTOR ENGLISH IN A LEADING ROLE
1. WALE OJO ? PHONE SWAP
2. VAN VICKER ? THE SEARCH
3. JOSEPH BENJAMIN ? MBLS
4. NWACHUCKWU UTI ? IN THE CUPBOARD
BEST ACTRESS ENGLISH IN A LEADING ROLE
1. FUNKE AKINDELE ? MARRIED BUT LIVING SINGLE
2. NSE ETIM ? PHONE SWAP
3. TONTO DIKEH ? MY LIFE MY DAMAGE
4. INI EDO ? I TAKE MY CHANCE
5. SHAFFY BELLO AKINRIMISI ? The score
BEST ACTOR YORUBA IN A LEADING ROLE
1. FEMI ADEBAYO ? AIYEKOOTO
2. ODUNLADE ADEKOLA ? IRANO MEJI
3. FEMI ADEBAYO ? SONTO ALAPATA
4. MUYIWA ADEMOLA ? EYINJU ELEDUMARE
BEST ACTRESS YORUBA IN A LEADING ROLE
1. BISI KOMOLAFE ? AIYEKOOTO
2. FATHIA BALOGUN ? SUNMISOLA OTELEMUYE
3. LIZ ANJORIN ? KOFO TINUBU
4. AYO ADESANYA ? AMOPE ALASELA
5. BIMBO AKINTOLA ? EYINJU ELEDUMARE
BEST ACTOR IN A LEADING ROLE HAUSA
1. ALI NUHU ? MADUBIN DUBAWA
2. ADAM A ZANGO ? ADAMSY
3. ADAM A ZANGO ? AHLUL KITAL
BEST YORUBA ACTRESS IN A SUPPORTING ROLE
1. IYABO OJO ? IJO OLOMO
2. KEHINDE BANKOLE ? OJUKOJU
3. IRETI OSAYEMI ADEOYE ? JEJERE
4. ENIOLA BADMUS ? IJEWURU
BEST ACTOR IN SUPPORTING ROLE ENGLISH
1. YEMI BLAQ ? THE SEARCH
2. HAFEEZ OYETORO ? PHONE SWAP
3. JIDE KOSOKO ? LAST FLIGHT TO ABUJA
4. ALEX EKUBO ? IN THE CUPBOARD
BEST ACTRESS IN A SUPPORTING ROLE ENGLISH
1. NSE ETIM ? THE SEARCH
2. TONTO DIKEH ? BROKEN SILENCE
3. NADIA BUARI ? HOLDING HOPE
4. MARY URANTA ? MISRESS
BEST ACTRESS IN A SUPPORTING ROLE HAUSA
1. RAHAMA HASSAN ? MADUBIN DUBAWA
2. LADIDI FAGGE ? ADAMSY
3. ZAINAB ABDULLAHI ? AHLAL KILAB
MOST PROMISING ACT MALE
1. BRYAN ? I TAKE MY CHANCES
2. TONY MONJERO ? LAST FLIGHT TO ABUJA
3. ALEX EKUBO ? IN THE CUPBOARD
4. IFEANYI KALU ? UDEME
MOST PROMISING ACT FEMALE
1. ARIKE AKINYANJU ? EYINJU ELEDUMARE
2. BELINDA EFFIAH ? KOKOMA
3. Iyobosa olaye Adesua
4. MOYO LAWAL ? holding hope
5. YEWANDE ADEKOYA ? OMO ELEMOSHO
CHILD ACTOR OF THE YEAR
1. WALE AKINWUNMI ? AMOPE ALASELA
2. MAC DONALD OKOROWU ? WANDERER
CHILD ACTRESS OF THE YEAR
1. TOYIN ADEBIYI ? JEJERE
2. PRISCILLA OJO ? JEJELOYE
3. SHARON ? LAST FLIGHT TO ABUJA
4. DEOLA FASEYI ? MARRIED BUT LIVING SINGLE
5. GBEMISOLA OBADEYI ? AMOPE ALASELA
DIRECTOR OF THE YEAR
1. DESMOND ELLIOT ? IN THE CUPBOARD
2. BAYO TIJANI ? AIYEKOOTO
3. KUNLE AFOLAYAN ? PHONE SWAP
4. OBI EMENLOYE ? LAST FLIGHT TO ABUJA
5. TUNDE LAOYE ? MARRIED BUT LIVING SINGLE
MOVIE OF THE YEAR
1. IN THE CUPBOARD
2. AIYEKOOTO
3. PHONESWAP
4. Adesua
5. MARRIED BUT LIVING SINGLE
COMEDY MOVIE OF THE YEAR
1. IJEWURU
2. OKON LAGOS 2
3. AMOPE ALASELA
BEST MOVIE WITH A SOCIAL MESSAGE
1. MY LIFE MY DAMAGE
2. KOFO TINUBU
3. LAST FLIGHT TO ABUJA
4. JEJERE
5. VICTIMS OF LIFE
SCREENPLAY OF THE YEAR
1. AIYEKOOTO
2. IN THE CUPBOARD
3. THE SEARCH
4. PHONE SWAP
5. AMOPE ALASELA
CINEMATOGRAPHY OF THE YEAR
1. Adesua
2. IGBA N BAJO
3. PHONE SWAP
4. IN THE CUPBOARD
5. AIYEKOOTO
MOVIE WITH BEST SOUND
1. Adesua
2. IGBA N BAJO
3. Sonto Alapata
4. PHONE SWAP
5. EYINJU ELEDUMARE
BEST EDITED MOVIE
1. PHONE SWAP
2. I TAKE MY CHANCES
3. IN THE CUPBOARD
4. AIYEKOOTO
5. IGBA N BAJO
BEST PRODUCTION SET
1. SONTO ALAPATA
2. PHONE SWAP
3. EYINJU ELEDUMARE
4. AIYEKOOTO
5. Adesua
BEST ACTOR Hausa
1. ALI NUHU ? MADUBIN DUBAWA
2. ADAM A ZANGO ? ADAMSY
3. ADAM A ZANGO ? AHLUL KITAB
SUPPORTING ACTOR Hausa
1. SADDIK SANI SADDIK ? ADAMSY
2. AL?AMIN BUHARI ? AHLUL KITAB
BEST ACTRESS Hausa
1. NAPISA ABDULLAHI ? MADUBIN DABAWA
2. FATI LADAN ? ADAMSY
3. NAPISA ABDULLAHI ? AHLUL KITAB
SUPPORTING ACTRESS Hausa
1. RAHAMA HASSAN ? MADUBI DUBAWA
2. LADIDI FAGGE ? ADAMSY
3. ZAINAB ABDULLAHI ? AHLUL KITAB
BEST ACTOR IN A SUPPORTING ROLE YORUBA
1. IBRAHIM CHITTA ? AIYEKOOTO
2. KAYODE AKINBAYO ? IGBAN
3. RYKAYDO AGBOR ? OJUKOJU
4. GABRIEL AFOLAYAN ? TANGIRI
ONGA BEST USE OF NIGERIAN FOOD IN A NOLLYWOOD
1. IJEWURU
2. UDEME
3. IN THE CUPBOARD
4. AIYEKOOTO
5. EYINJU
BEST SHORT FILM
1. NKIN
2. SILVER LINING
BEST USE OF COSTUME
1. JEJERE
2. SOTONTO ALAPATA
3. I TAKE MY CHANCE
4. IGBA N BAJO
5. ADESUA
BEST KISS IN A NIGERIA MOVIE
1. UTI & TONTO ? BROKEN SILENCE
2. 9ICE & LAIDE ? JEJERE
3. NSE & BOLA ? SEARCH
4. TONTO &THOMAS AITMAN ? MY LIFE MY DAMAGE
5. Desmond and Nse ? Spellbound
BEST PRINT MEDIA JOURNALIST
1. VICTOR AKANDE
2. BIODUN KUPOLUYI
3. SAM OLATUNJI
4. HAZEEZ