Miracle stormed Imo State to meet with the Imo state government, and most importantly the Governor of the state.
Miracle alongside his mother and friends jetted off to Imo State on invitation by the government.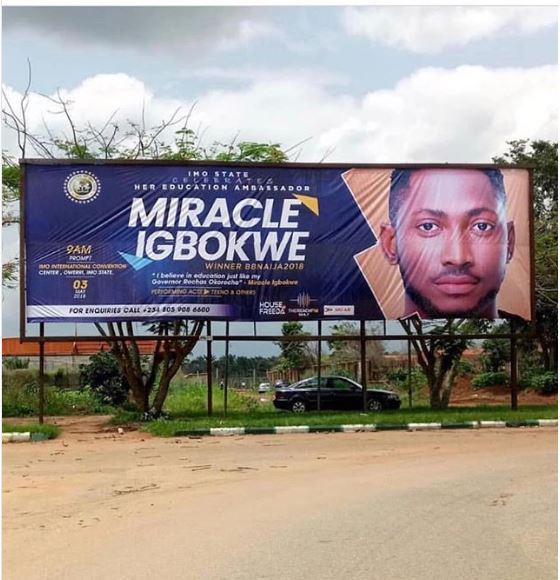 It should be noted that the 23-year old pilot is a native of the state. He came into town today in a long convoy and he was impressed to see a massive billboard erected announcing him as the ambassador for Education in the South-east state.
"Touchdown. IMO state... GOD Almighty.... You're Great!!! You made this possible.... see convoy o... My Governor deserve some accolade... #teammiracle #wediehere IMO state. I love my family..." he captioned the video as seen below:
[embed https://instagram.com/p/BiUCepCATFX/[/embed]
See the convoy that came to welcome him...
[embed https://instagram.com/p/BiUBAYeApWQ/[/embed]