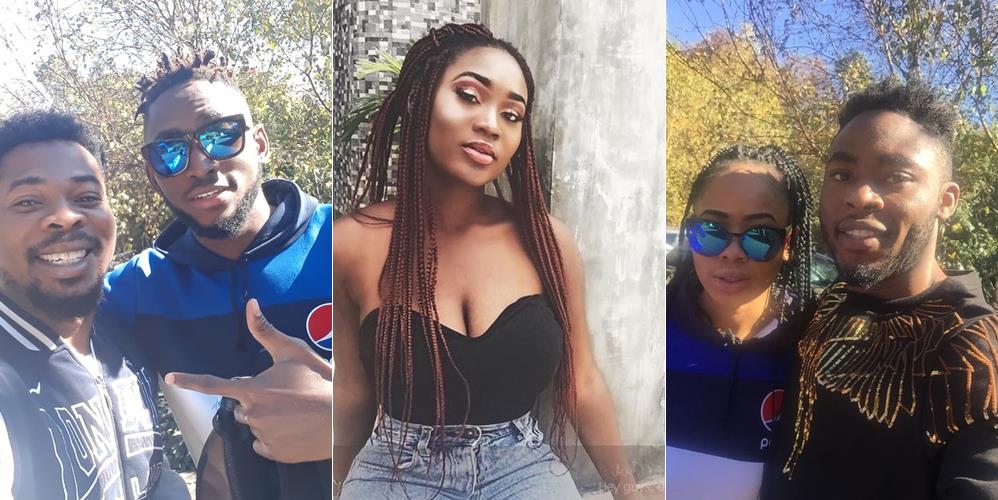 A Nigerian slay queen has taken to social media to reveal that she is willing to give big brother niaja winner Miracle her 'honey pot' once he gets back into the country.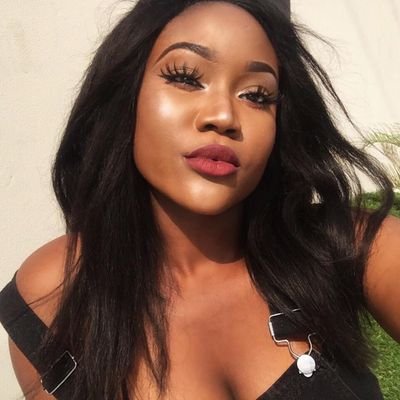 Read her Tweet below;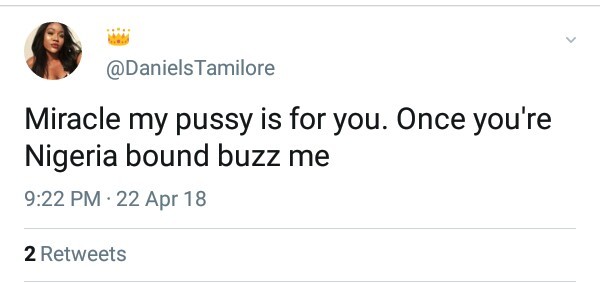 Earlier this morning, a fan ran into big brother Naija 2018 winner, Miracle and finalists, Tobi and Nina in South Africa and shared cute selfies with them.
The finalists of the show are expected to arrive Nigeria later this night. See photos the fan took below: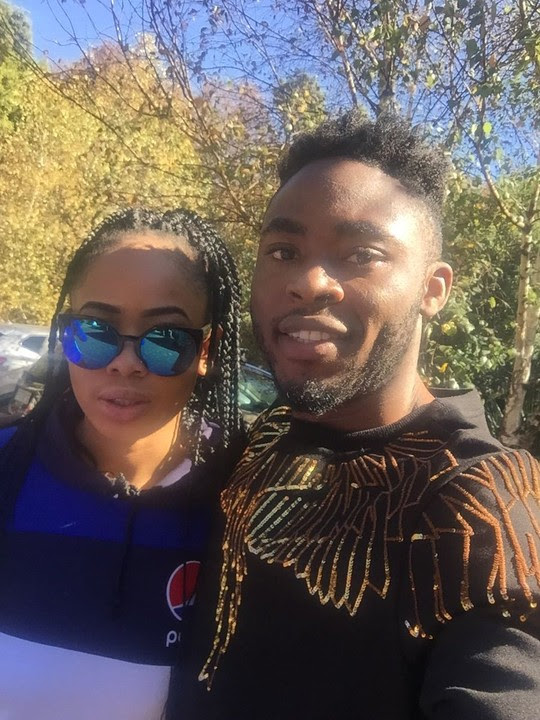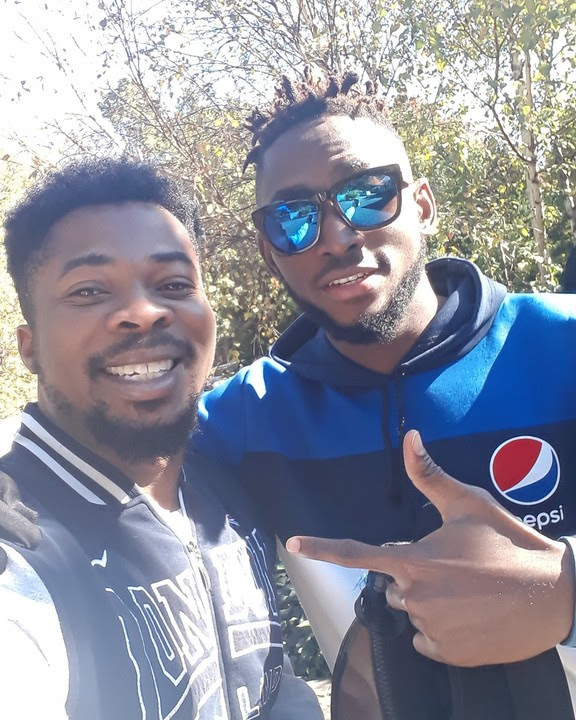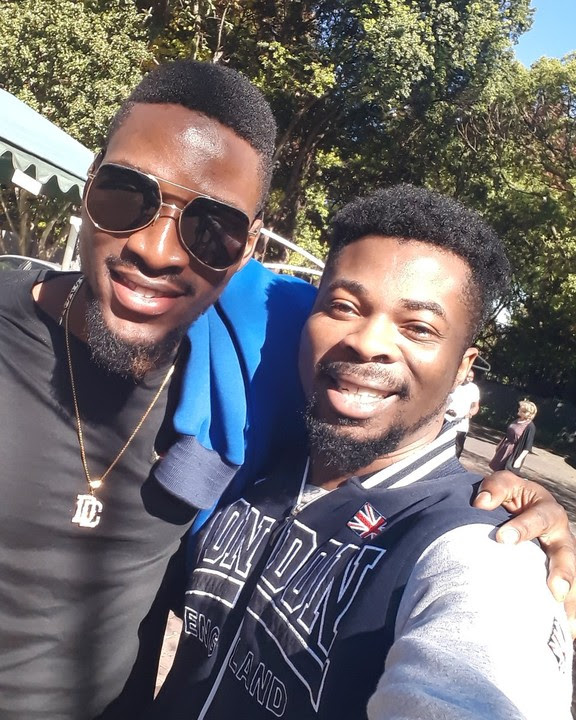 Here is how Miracle celebrated his friend Miracle on his victory;
He wrote "Miraaaaakuuuuuu! @miracleikechukwu . Brother man. A massive congratulations to you. You were consistent throughout the show, and you put in so much effort. I am glad to have met you, and I'm even more glad to be able to call you friend and brother.
"I pray that you accomplish your dreams of getting your CPL and every other great thing that you have dreamed and prayed for. You have an amazing spirit, and strong will.
"A massive congrats to all my fellow housemates as well. You all put in so much Heart into this show, and I have no doubt that we will all attain the success that we want. God is with us! Now, lets take on the world. Mirakuuuuuuuuuu! We celebrate!"
[embed https://instagram.com/p/Bh4zALxjev_/[/embed]