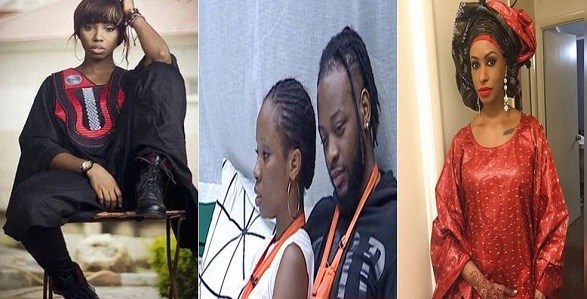 BamBam revealed last night she has fallen stupidly for fellow housemate Teddy A.
She revealed this truth in a conversation with Lolu.
She said she is now hopelessly in love with Teddy A, who had in more than one occasion talked about his baby mama.
BamBam however sees the other lady as Teddy A's past while she dreams of occupying his present and future.
Confessing her love for Teddy to fellow housemate, Lolu, last night, Bambam, an upcoming actress, said, "I'm aware Teddy had a lady outside the house.
"But I have fallen 'stupidly' for him and believes that he feels the same way about me."
Teddy A and Bambam have been in a relationship since the beginning of the show.