Big Brother Naija housemate, Cynthia Nwadiora popularly known as Cee-C has been criticized several times for her attitude in the house with even male barbie, Bobrisky stating that she is a fake girl.

However, Cee-c's elder sister who is currently managing her social media pages has taken to her Instagram page to blast haters and also outlined Cee-C's fault.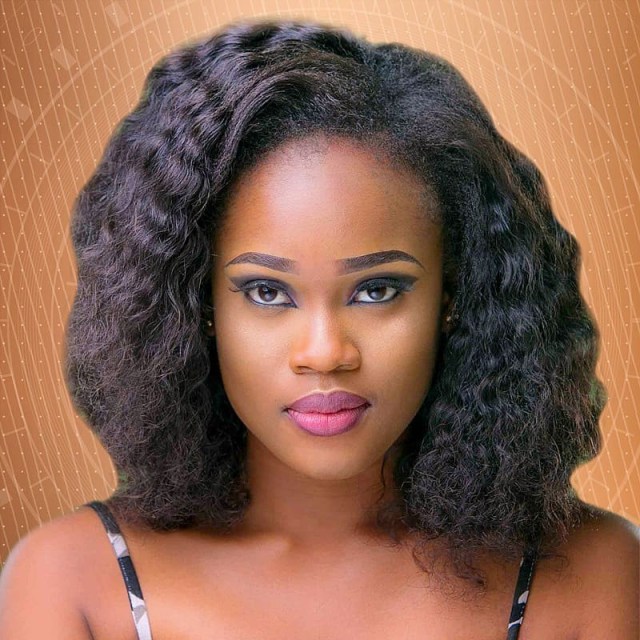 On the post which she has since deleted, she wrote ;

I want to rant. I'm tired of keeping shut all because i need votes, i'm tired of people trash talking my family, tired of people twisting whatever comes out of sisters mouth. I feel so sad watching humans spew so much hate over a reality show, is this how wicked the hearts of men are? Now my sister's fault are

1. She doesn't know how to express her self hence she is tagged rude.

2. She gave in to a man who she thought meant well, P.S She never asked him to beg, he chose that.

3. She is not quick to make friends, thats why she couldn't and still can't adapt freely.

4. Well you all well mannered folks can fill it in .. But Does that make her a terrible person or haven't you seen her Kind before?

The only part i find it bad is her letting her emotions mess her up. But hey before you all come here to talk trash, look yourself in the mirror and ask yourself, are you perfect? because not a single soul is, if you sit behind your keyboard and type hateful comments on people you know nothing about, trust me you are no better than Cynthia Nwadiora! If you can lay curses on my adorable daughter you aint better than her too. I just need to let it out because i see people who all of a sudden claim to be psychologists and saints. Enough already... I still thank people who still see her imperfections and love her like that. We need to get ready to vote Ceelo... P.s WIll take the post down but eish i need to let it out.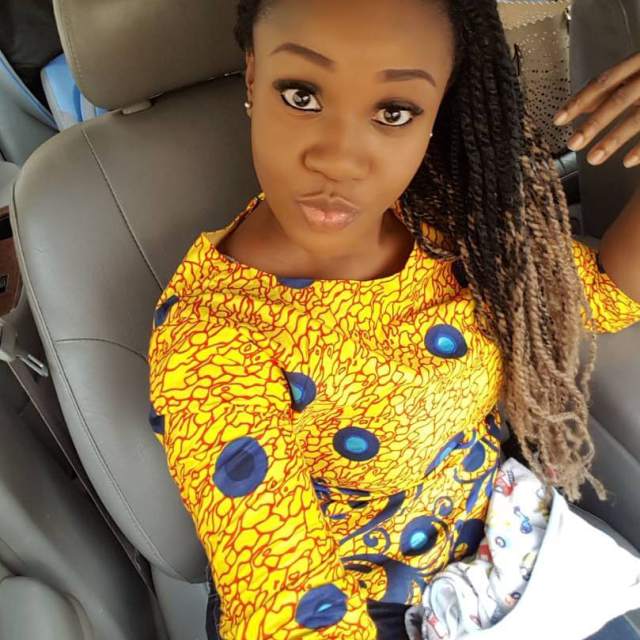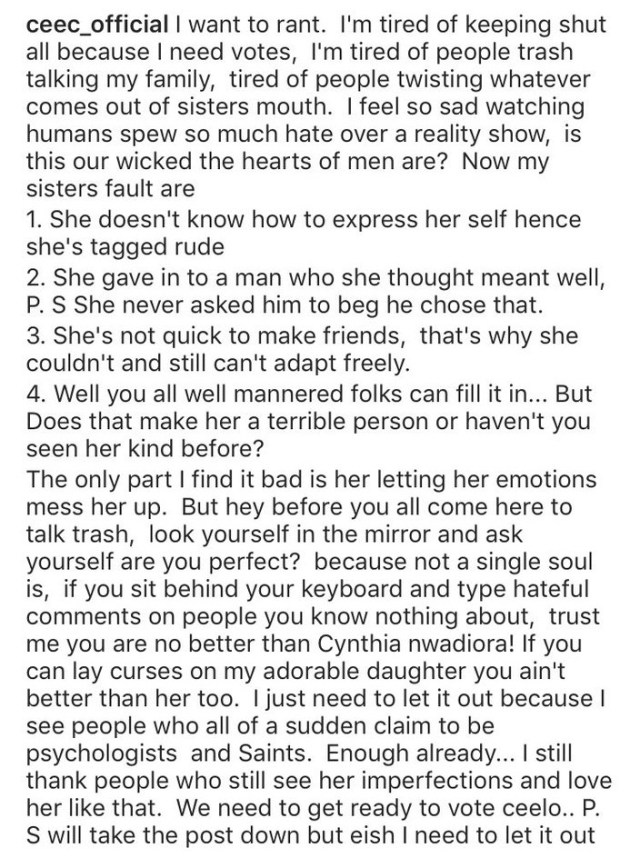 Meanwhile, the current head of the Big Brother Naija House and former strategic partner to Cee-c, Tobi Bakre, has revealed why his former strategic partner (Cee-c) finally agreed to kiss him.

Recall that Cee-c had severally embarrassed/curved Tobi for trying to get romantic with her, but she later professed love for him.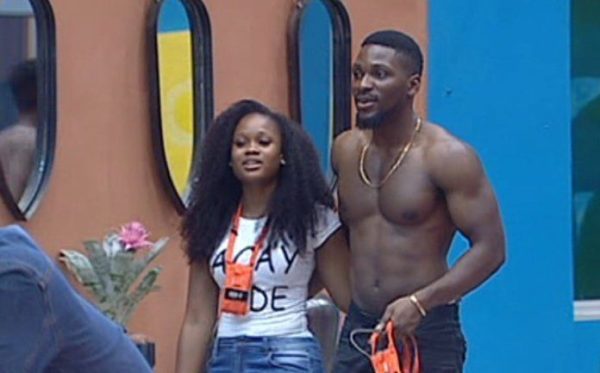 However, Tobi said Cee-C kissed him because she wanted to change her game.

According to him, when Cee-C found out that her game was not clicking she kissed him and after playing her game, she went back to her old self.

Tobi said to Miracle, "Did you remember that time she was all over me, I mean the very day she kissed me?

"She did that because it was her game plan.