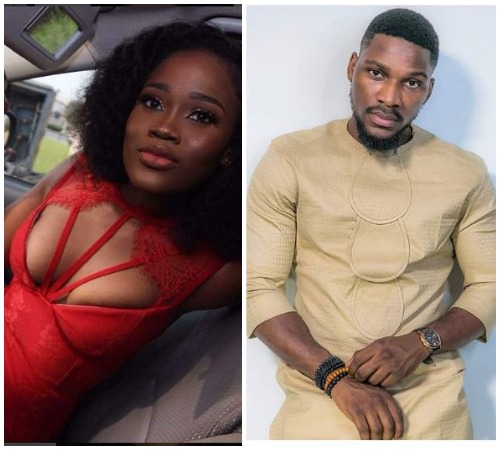 After four days of cold shouldering and shading, BB Naija housemates Tobi And Cee C have finally reconciled. The pair had a long talk yesterday to get to the root of the problem and finally settled their differences.
It seemed like Cee C couldn't handle the low key silent treatment Tobi has been serving lately. Her discomfort lead to a lengthy conversation between the former partners.  They tried to iron out their differences but it seemed the allegations made ran deeper. Tobi simply wanted a sincere apology for the accusations made against him but couldn't voice it out and Cee C couldn't have guessed it.
The pair had earlier yesterday tried to work things out but couldn't come to a conclusion. Cee C revealed that cheating is a big issue in her family so she does not trust men easily while Tobi just reaffirms that she needs to trust him more for things to work out between them.The pair couldn't finish their talk because they had to prepare for their prsentation.
After their presentations last night, Cee C and Tobi excused themselves from the group and continued where they'd left off during the day. They both said their peace, with Cee C almost shedding some tears and it all was well as they hugged it out and Tobi promised to be more considerate of Cee C's feelings.
Watch the video of them hugging.