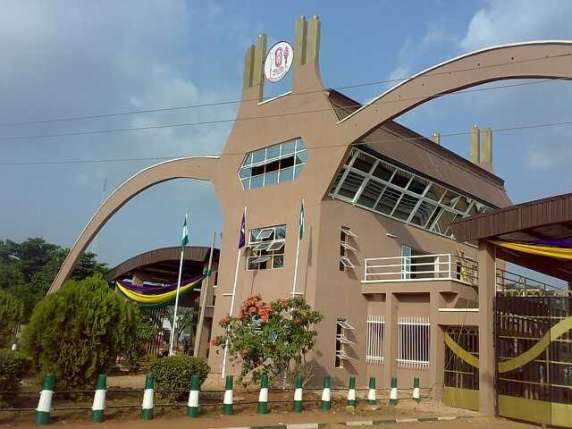 As the strike action embarked upon by the Academic Staff Union of Universities enters its third day, academic activities at the University of Benin in the Edo state capital have been paralysed, NAN reports.

A NAN correspondent who monitored the compliance level and the effect of the strike on lecturers and students in Benin on Wednesday observed that the institution was unusually empty, as only a few persons were around the campus.

The institution's ASUU chairman, Prof Julius Iyasele, who spoke with NAN, said that government's insensitivity to the plight of Nigerians and public tertiary institutions in the country prompted the strike.

Iyasele disclosed that other reasons for the strike were the under-development of tertiary institutions, the revitalisation of the country's education system, insecurity in the country, as well as the non-implementation of a previous agreement reached between the union and the federal government.

He stressed that the government, after reaching agreement with the union, later reneged, adding that the union was now prepared to implement the Ghana model of not returning to work until government does the needful.

The UNIBEN ASUU chairman said that in most countries of the world today, tertiary education was free, as education was a public good and the pivot of every developing nation.

"But here in Nigeria, we see a situation where government wants to take education beyond the reach of the common man.
"The UNESCO budgetary standard for education is 26 per cent, but in Nigeria, we have moved from nine per cent in 2011 to six per cent, and we are saying no, we cannot continue like this," he said.

He, however, said that it was sad that government's insensitivity was causing a setback to students and parents, adding that clearance for new students for the new academic session ought to have commenced on Monday at UNIBEN.

"But we have directed all the students to go home, and they have gone home,'' Iyasele added

Meanwhile, Mr Sunday Ogheneyore, a 400-level Economics and Statistics student at the institution has lamented the ongoing strike.

According to him, "I am supposed to be doing my project work, but I can't do that now due to the strike. The irony is that I don't even know when it would be called off.
"As it is now, I don't know whether to go get a job somewhere and be working first or not," he noted.

Similarly, Miss Jacinta Ikediuwa, another student of the institution, said it was sad that government was playing politics with the education and the future of her youth.

ASUU announced an indefinite nationwide strike on Monday over the non-implementation of its memorandum of Action signed with the Federal Government.

The association's National President, Prof. Biodun Ogunyemi, said the strike would involve all federal and state-owned institutions.