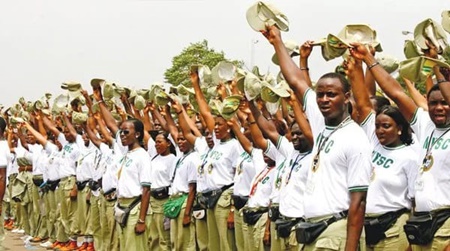 The Standards Organisation of Nigeria (SON) has presented commendation letters to 88 outgoing members of the National Youth Service Corps (NYSC) for their contributions to Standards and Quality Control.

The Coordinator of SON in Anambra State, Nwaoma Olujie, made the presentation, in Awka, the state capital on Tuesday.

Mrs. Olujie said the corps members made the contributions through their Community Development Scheme (CDS) in the state.

The coordinator said the corps members had deepened and widened the sensitisation scope of its activities in the state.

She also lauded the NYSC members for creating Quality Control Clubs in some schools in the state, adding that it would make the attitude of the masses to quality more proactive.

Mrs. Olujie urged them to take the knowledge of their involvement in Quality Control CDS group to larger society to enhance the quality consciousness level of Nigerians.

"We are proud of what you did during your service year as Quality Control ambassadors here in Anambra," she said.

"Standard makes the difference and SON is the custodian, we shall continue to protect Nigerians from bad products and with what the NYSC QC CDS group is doing, we shall succeed.
"We congratulate those of you who are going into the larger society and urge you to take what you learnt with you; we also pray that favour will locate all of you as you pass out from service."

One of the recipients, Onyinye Alisiobi, said she benefited from the experience and pledged to continue to enlighten people on quality matters.

Miss Alisiobi, who studied Microbiology at the Federal Polytechnic Nekede in Imo, said she now knew what to look out for in a product before buying and where to lay complaint.

Also, Paul Ekong, President of the QC CDS group in Awka, decried the high percentage of products in the market that had been adulterated.

Mr. Ekong said substandard products resulted to loss of money and life in extreme cases and urged policy enforcers to intensify campaigns against adulteration.

(NAN)